Aled Jones facts: Singer's age, wife, children, career and songs revealed
20 January 2022, 17:38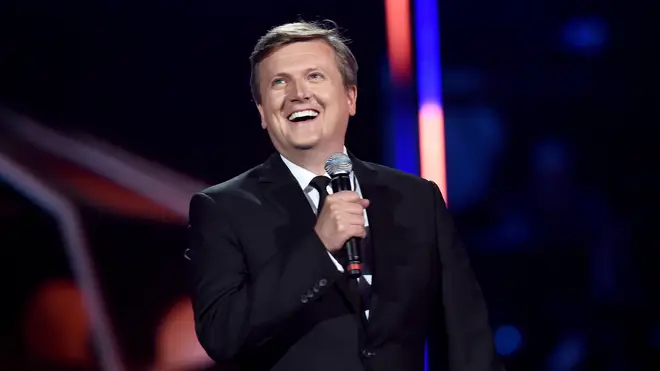 Aled Jones has been ever-present on UK TVs and radio for over 30 years, and is one of the most successful classical crossover singers of all time.
The Welsh singer has been performing since he was a child, and continues to entertain his many fans around the UK and beyond.
Here are all the important facts about the talented star:
Who is Aled Jones?

Aled Jones as a youngster. Picture: Getty

Aled Jones is a Welsh singer and radio and TV presenter. As a teenager, he found international fame in the mid-1980s, mainly thanks to his version of 'Walking in the Air' from The Snowman.

In later years, he has worked as a radio and TV presenter, and currently has a show on Smooth's sister station Classic FM.

His TV shows have included Songs of Praise, Daybreak, Cash in the Attic and Escape to the Country.

Aled has recorded nearly 30 studio albums during his career, including two duet albums with fellow singer Russell Watson.

How old is Aled Jones?

Aled Jones - Walking In The Air

Aled Jones was born on December 29, 1970. He celebrated his 51st birthday in 2021.

He was born in Bangor, Caernarfonshire, Wales, and was the only child of Nest Rowlands, a teacher, and Derek John Jones, a draughtsman for a shipbuilder.

Aled joined the choir of Bangor Cathedral aged nine, and was the lead soloist within two years.

In 1982, Aled won the Cerdd Dant solo competitions for competitors under 12 at the Urdd Eisteddfod.

Aged 14, his version of 'Walking in the Air' became a top 5 hit in 1985.

Is Aled Jones married and does he have children?

Aled Jones and Claire Fossett at their daughter's Christening in 2002. Picture: Getty

Aled married his girlfriend Claire Fossett in 2001.

The couple had met in Blackpool when he was performing in Joseph And The Amazing Technicolour Dreamcoat.

The couple have two children, Emilia and Lucas.

Their daughter, born in 2002, is a successful actress who has appeared in Doctor Who, Netflix's Locke and Key, and Channel 4's Utopia. She also performed on stage in Shrek The Musical.

She currently stars in the Apple+ series CODA.