Alexander O'Neal facts: Singer's age, wife, children, career and more revealed
14 April 2023, 15:00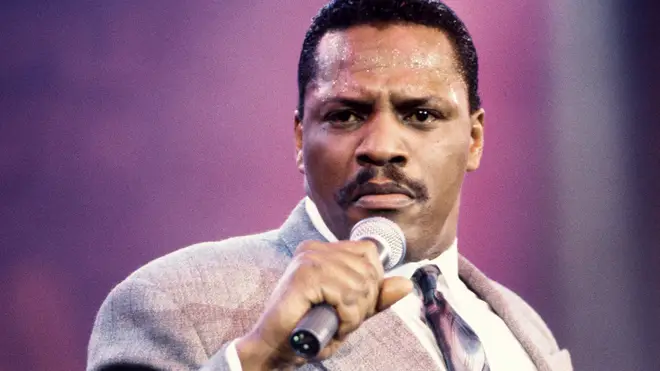 American singer Alexander O'Neal was one of the most popular and successful R&B artists of the 1980s.
He first found international fame in the mid-1980s as a solo artist, with 11 US Top 40 singles on the US R&B chart, but even more mainstream success in the UK.
Here, he achieved 14 Top 40 singles between 1985 and 1996.
Alexander O'Neal biggest songs included 'If You Were Here Tonight', 'Fake', 'Criticize', 'The Lovers', '(What Can I Say) To Make You Love Me', 'All True Man', 'Love Makes No Sense" and 'In the Middle'.
Before this, he was a member of Enterprise before joining Flyte Tyme, a band which included Monte Moir, Jimmy Jam and Terry Lewis.
In 1980, Alexander reportedly met with Prince and Morris Day at a restaurant in Minneapolis to discuss forming a band that would be called The Time. However, following a disagreement with Prince, O'Neal was replaced as lead singer by Morris Day.
Alexander O'Neal - Criticize
He then formed the R&B band Alexander, and recorded a couple of singles. In 1985, O'Neal released his debut self-titled album and has since released nine studio albums.
Due to his popularity in the UK, Alexander has been a regular on various British TV shows over the years, including Wife Swap, The Weakest Link and even Celebrity Big Brother in 2015.
How old is Alexander O'Neal?

Alexander O'Neal performs in 2018. Picture: Getty

Alexander O'Neal was born November 15, 1953, in Natchez, Mississippi.

He celebrated his 69th birthday in 2023.

His father passed away just a few months after he was born in 1953.

Is Alexander O'Neal married and does he have children?

Alexander O'Neal is married to his wife Cynthia, and the couple have lived together in Manchester in the UK for several years.

He has eight children in total: Carlton, Catrice, Harmoneey Lee, Alexandra, Luise, Seanna Al and Faith.