Smooth's All Time Top 500: George Michael tops chart for third year with 'Careless Whisper'
25 May 2020, 18:56 | Updated: 25 May 2020, 19:14
The Story of... 'Careless Whisper' by George Michael
George Michael has come out on top once again in Smooth's All Time Top 500 for 2020.
After receiving thousands of votes for Britain's Biggest Music Countdown, George Michael topped the chart with 'Careless Whisper'. This is the second year in a row for the late singer, and third year in total, having also topped the 2017 countdown.
Queen scored a massive new entry at number two with 'Bohemian Rhapsody', while 2018 winner Ed Sheeran came third with 'Perfect'.
The top five was rounded out with John Lennon's 'Imagine' and Michael Jackson's 'Man in the Mirror'.
"George would have been delighted and proud that Careless Whisper has been voted number one in Smooth's All Time Top 500 for 2020 for the second year in a row and for the third time overall," the Estate of George Michael told Smooth.
"Airplay was hugely important to George and knowing that the Smooth team, their loyal listeners, his fans and his lovelies around the world continue to love and enjoy his music would have meant so much to him.
"This is fantastic news and we are all so thrilled. Thank you to each and every one of you, from his very proud team."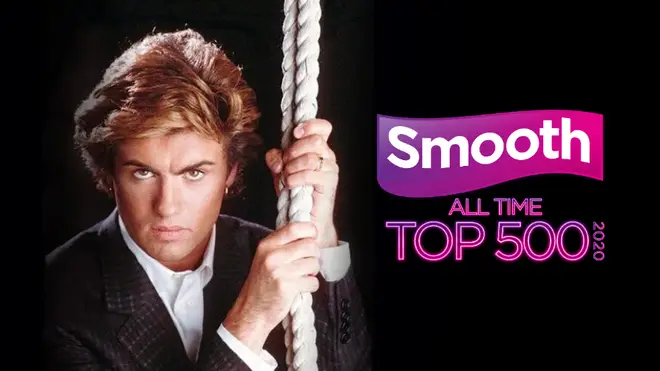 The Smooth All Time Top 500 for 2020 was its biggest ever, with over 70,000 votes being cast, the highest number in its 7-year history.
George Michael had the most number of songs in the chart with 21 (25 if including Wham! songs), followed by Michael Jackson with 20. With 11 songs in the 2020 chart – her highest number ever – Madonna pushes last year's most popular female, Whitney Houston, off the top spot.
Smooth presenter Jenni Falconer said: "It was an honour to be one of the presenters counting down Smooth's All Time Top 500 for 2020 over the Bank Holiday weekend.
"Thank you to our fabulous listeners for choosing such great songs – after all, it was their votes which determined the chart. It's great to see George Michael retain his place as the nation's favourite artist, with 21 songs.
"'Careless Whisper' is clearly the song which touches our hearts more than any other and for that reason, it's claimed the top spot once again."
2020 All Time Top 500 facts and figures:
Most entries:
1. George Michael - 21
2. Michael Jackson - 20
3. Elton John - 18
4. ABBA - 14
5.= The Beatles - 11
5.= Madonna - 11
5.= Take That - 11
8.= Elvis Presley - 10
8.= Queen - 10
8.= Whitney Houston - 10
Top 5 1960s:
1. Aretha Franklin - I Say a Little Prayer (60)
2. Marvin Gaye - I Heard it Through the Grapevine (70)
3. Otis Redding - Dock of the Bay (89)
4. The Beatles - Hey Jude (93)
5. Louis Armstrong - What a Wonderful World (109)
Top 5 1970s:
1. Queen - Bohemian Rhapsody (2)
2. John Lennon - Imagine (4)
3. Eagles - Hotel California (6)
4. Simon & Garfunkel - Bridge Over Troubled Water (9)
5. Neil Diamond - Sweet Caroline (15)
Top 5 1980s:
1. George Michael - Careless Whisper (1)
2. Michael Jackson - Man in the Mirror (5)
3. Michael Jackson - Billie Jean (7)
4. George Michael - A Different Corner (8)
5. Kenny Rogers & Dolly Parton - Islands in the Stream (12)
Top 5 1990s:
1. Whitney Houston - I Will Always Love You (10)
2. Robbie Williams - Angels (11)
3. Bryan Adams - Everything I Do (19)
4. George Michael & Elton John - Don't Let the Sun Go Down on Me (21)
5. Westlife - Flying Without Wings (33)
Top 5 2000s:
1. Luther Vandross - Dance with My Father (13)
2. Amy Winehouse - Back to Black (29)
3. Amy Winehouse & Mark Ronson - Valerie (40)
4. Adele - Make You Feel My Love (44)
5. Michael Buble - Haven't Met You Yet (84)
Top 5 2010s:
1. Ed Sheeran - Perfect (3)
2. John Legend - All of Me (14)
3. Ed Sheeran - Thinking Out Loud (20)
4. Adele - Someone Like You (25)
5. Adele - Hello (31)