Wham!'s Andrew Ridgeley reveals the heartbreaking way he found out George Michael had died
11 December 2017, 12:43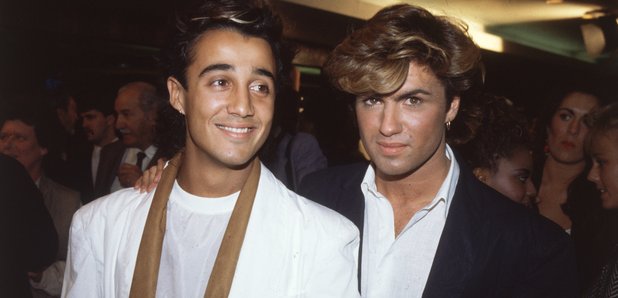 George Michael's former Wham! partner Andrew Ridgeley has opened up about how he "cried like I'd never cried before" after hearing of his friend's death.
George Michael passed away on Christmas Day in 2016 aged 53, and Andrew said that he was "consumed" by grief after losing his long-time friend.
Andrew, who scored huge successes as part of Wham! with hits including 'Last Christmas' in the 1980s, wrote in The Mail on Sunday that he had sent Michael "a message wishing him a wonderful Christmas" just five minutes before learning of his death.
"That night, after I had phoned our friends to convey the dreadful news - and despite having shed an ocean of tears already that day - the sheer eviscerating sense of loss cut my legs from beneath me and, on the deck and on my knees, I cried like I'd never cried before," he wrote.
"Nothing had prepared me for the depth of pain George's death precipitated."
Andrew also described the "overwhelming" shock and disbelief at losing his friend, whom he first met at school in the 1970s.
He added: "I had lost my parents in recent years and yet, this was entirely different, a loss I had not contemplated, a loss that was inconceivable, one so abysmally sad that in that moment I was consumed by it.
"I had always been aware of George's importance to me, of the bond of friendship and of the sparkle and light, effervescence and electricity that suffused the music we made.
"Yet in the intervening years between our career together as Wham! and where our different lives had subsequently led us, I had somehow lost sight of quite what my childhood best friend meant to me."
George Michael fans are currently campaigning to get Wham!'s 'Last Christmas' to number one for Christmas, in tribute to the late singer.