Bananarama announce their first album in 10 years and special live shows
18 January 2019, 10:15 | Updated: 18 January 2019, 10:17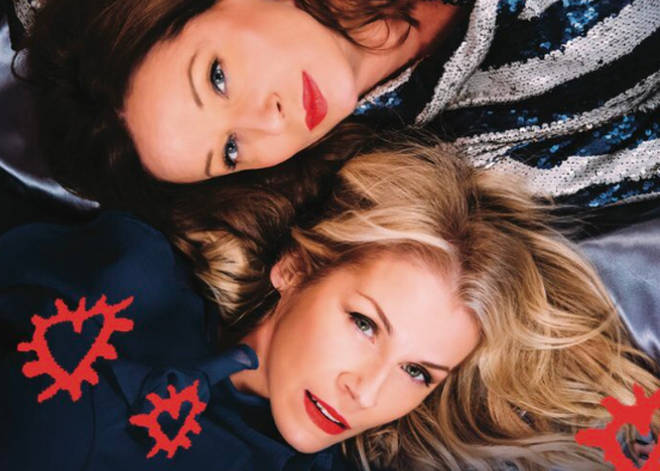 One of the world's biggest girl bands have announced some very exciting news.
Bananarama will release their first new album in 10 years, In Stereo, on April 19.
Not only that, but the duo will stage a series of An Evening with Bananarama, which will see them perform classic hits and new material, as well as hosting a Q&A with fans.
Sara Dallin and Keren Woodward have teamed up for the group's 11th studio album, which includes their new single 'Dance Music', which you can hear below:
"The amount of women we've met, that say that we were an inspiration to them growing up, has always been one of the best things about being in the band," said Keren.
Sara added: "I'd make an album every year if I could. Songwriting is what I love to do, along with performing."
"We've always written from personal experiences," said Keren. "The perfect pop song is about creating a memory. If I look back on my life, you can almost tell the story of it through pop songs.
"Romances as a teenager, your first kiss, first love, first heartbreak. Those feelings don't disappear, they change into something you can still write about from your own experience and everything around you."
The live dates are:
Friday 26th April – Omeara, London
Saturday 27th April – Borderline, London 

Sunday 28th April – Glee Club, Birmingham 

Tuesday 30th April – Gorilla, Manchester 

Thursday 2nd May – St Luke's, Glasgow
Bananarama started life as a trio with Sara, Keren and Siobhan Fahey. The latter left the group in 1988 to form Shakespeare's Sister, and was replaced by Jacquie O'Sullivan.
Jacquie left in 1991, and the girls continued as a duo until Siobhan rejoined for a tour in 2017 and 2018.