Ed Sheeran could star in a Richard Curtis movie where The Beatles don't exist
17 April 2018, 10:18 | Updated: 17 April 2018, 10:53
A new movie about a world in which The Beatles never existed is currently in the works.
Notting Hill and Love Actually's Richard Curtis will reportedly write the movie, while Trainspotting's Danny Boyle will direct.
Tentatively titled All You Need is Love, the film's plot is described as being "about a man who wakes up one day to find he is the only person who can remember the songs of The Beatles".
The report also claims that Ed Sheeran will make an onscreen cameo, as well as providing original music to the soundtrack.
"Everything Ed touches turns to gold," a source told the Daily Mail. "If anyone can make a film about the Beatles' songs even better musically, it's him."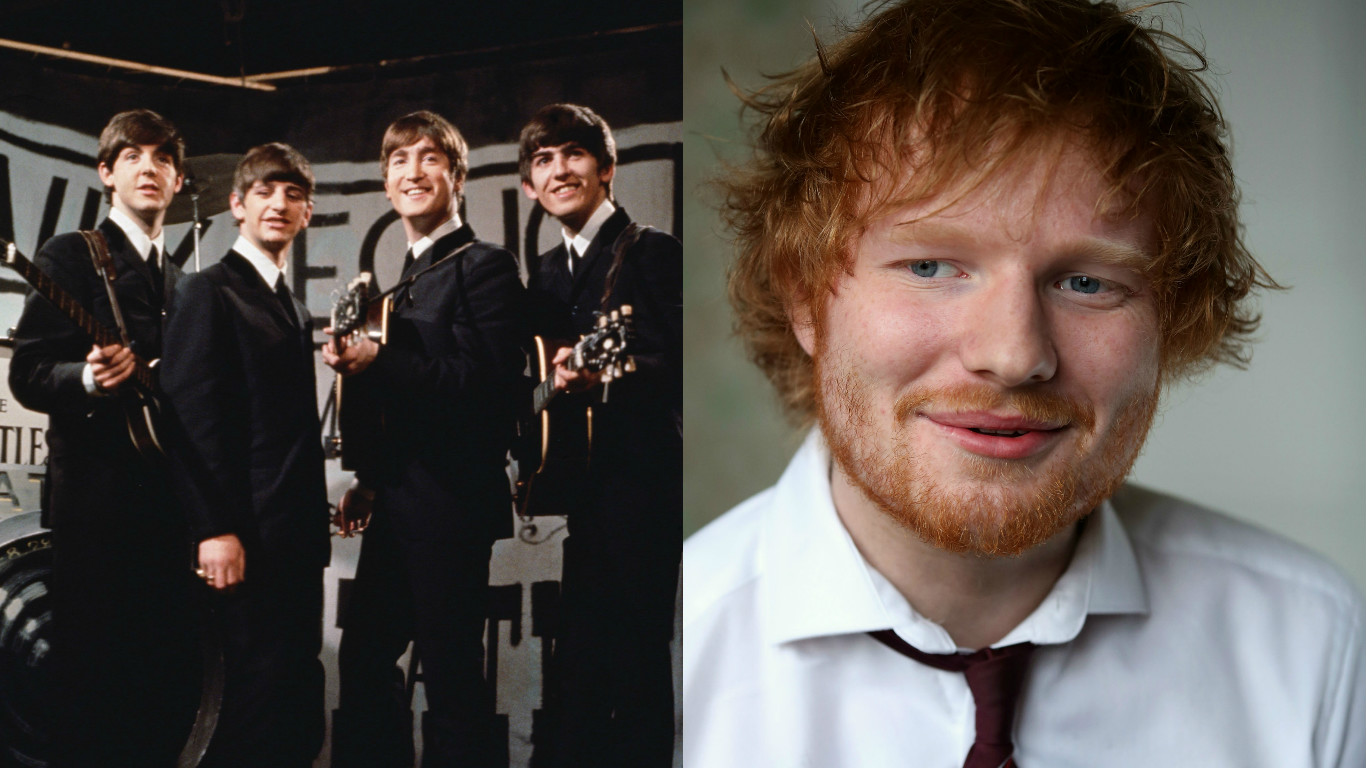 Sheeran is a known to be a big fan of The Beatles, and once performed an acoustic cover of 'In My Life' in front of Paul McCartney and Ringo Starr. McCartney later sent him a signed guitar with the message: "For Ed, who is brilliant."
Meanwhile, former EastEnders actor Hamish Patel (Tamwar Masood) and Downton Abbey actress Lily James will be starring in the movie.
There have been a number of Beatles-inspired movies in the past, such as the musical Across the Universe, but nothing quite like this!