A new Bob Marley film is in the works
7 June 2018, 10:59 | Updated: 23 June 2018, 23:55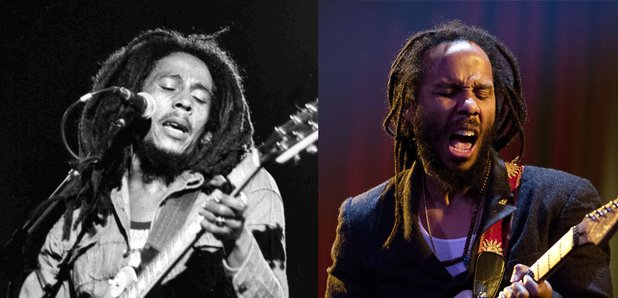 The late reggae icon's son Ziggy is currently working on a biopic about his dad.
Bob Marley - who died in 1981 at the age of 36 - will be the focus of a new movie, which is currently being developed by Paramount Pictures.
There are currently no directors, writers or producers attached to the project, which will be driven by Ziggy Marley, Deadline reports.
It will be the latest Bob Marley biopic, following from 2012's Marley, which featured archive interviews and footage of the artist, and was released to critical acclaim.
Ziggy Marley is a successful artist in his own right, as well as a producer. He began making music at just 10 years old, when he sat in on recording sessions with his famous father.
Bob Marley died of cancer at the age of 36, but in just a short space of time he managed to become a cultural icon and helped introduce reggae music to an international audience, thanks to songs including 'No Woman No Cry', 'Three Little Birds' and 'Buffalo Soldier'.