Boy George discovers his IRA soldier uncle's fate in emotional Who Do You Think You Are
26 July 2018, 11:17 | Updated: 29 October 2020, 16:28
Boy George went on a fascinating journey through his family tree in Who Do You Think You Are last night.
The Culture Club frontman retraced his family's footsteps, and discovered rather disturbing and heartbreaking stories about his ancestors.
He found out about his descendants' links to the IRA, and their struggle for Irish independence.
During his research, it was revealed that Boy George's grandmother's relative was the Irish rebel Thomas Bryan, who was an early recruit of the Irish Republican Army involved in an attack on the Royal Irish Constabulary Special Reserve in 1921.
The group were soon arrested and eventually executed at Mountjoy Prison in Dublin in 1922, and were dubbed the 'Forgotten Ten' as they were buried in unmarked graves.
Boy George discovered that Bryan's wife was pregnant at the time of his arrest, and the couple's child died just a few days before Bryan was executed. His wife Annie never remarried and died nine years later.
"It's amazing to think my great-aunt Annie marries Thomas Bryan and, within four months, he's arrested and he's in prison," he said in the episode.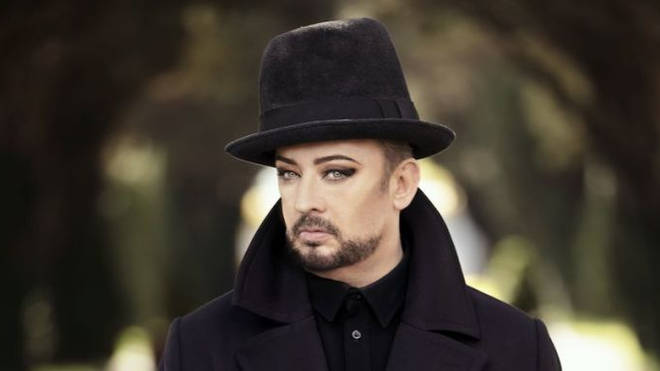 "But I imagine that she knew what she was getting involved in. Maybe that's what attracted her to Thomas?"
The musician added that he felt both "sad" and "proud" to have been linked to such a difficult and controversial event in Irish history.
"It's like an Irish lament," he said. "It's like a really sad song... I've proved beyond any questionable doubt that I'm part of Irish history. So stick that in your pipe and smoke it."