What happened to Brother Beyond and singer Nathan Moore?
22 November 2019, 16:54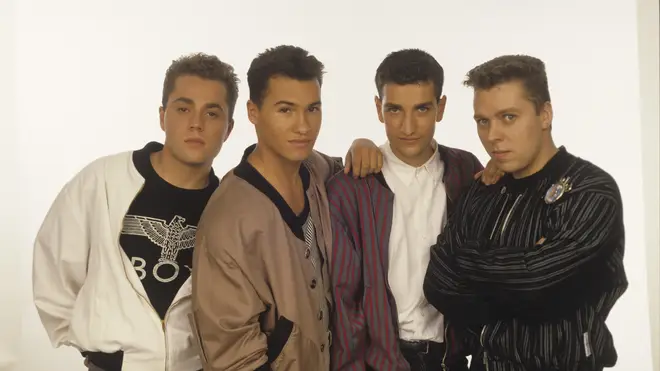 Remember Brother Beyond? They were one of the biggest boybands of the late 1980s, but what happened to them all?
The group initially wrote all their own songs, but didn't find huge chart success until they secured the services of hitmaking maestros Stock, Aitken and Waterman.
'The Harder I Try' was a number two hit in 1988, behind 'A Groovy Kind of Love' by Phil Collins. They followed this up with number six hit 'He Ain't No Competition'.
Sadly, they struggled to keep the hits going with songs from their second album, Trust. Singer Nathan Moore later admitted: "We made the classic mistake of thinking they did not need Stock Aitken and Waterman. We wrote the whole of the next album ourselves and it bombed totally."
After two albums, the group split up by 1991. The group still perform together every now and then, but what else are the boys up to?
Nathan Moore

Lead singer Nathan Moore went on join another boy band, Worlds Apart. The group still perform together, and have been on tour in 2019.

He has also worked as a manager to other acts including former Eurovision singer Jessica Garlick.

He was also a contestant on ITV's Hit Me Baby One More Time, and tried out for The Voice. He also works as an actor under the name of Marcellus Moore.

Eg White

After leaving Brother Beyond early on, Eg White formed the duo Eg and Alice with Alice Temple, and also tried out going solo with minimal success.

However, he has since become a highly successful songwriter and producer, winning an Ivor Novello award for writing Will Young's 'Leave Right Now'.

He has also written songs for many top artists, including Adele, James Blunt, Paloma Faith and Celine Dion.

Steve Alexander

Brother Beyond - The Harder I Try (Extended Radio Mix) 130 Bpm

Drummer Steve Alexander toured with Duran Duran for six years, before going solo.

He has since worked with Jeff Beck, and also collaborated with bassist Simon Little on a project called Little Alex.

Carl Fysh

Songwriter Carl Fysh has since worked for Purple PR, a public relations agency based in London.

He has also been the manager of male duo Fierce Girl, and has worked with acts including Goldfrapp, Coldplay and Adele.

David White

Brother Beyond - He Ain't No Competition

David White later earned a BA degree in Fine Arts at Central St Martin's College in London, and has brought his paintings across England and Israel.