Have you heard Charlie Puth's gorgeous new song with James Taylor?
17 May 2018, 17:18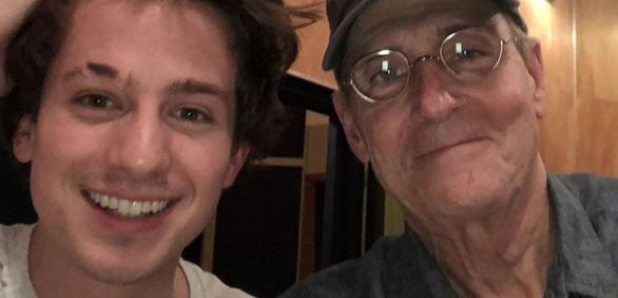 "Why can't we just get along?"
Charlie Puth released his second album Voicenotes last week, and we're loving it.
One of the highlights of the album is a brilliant duet with singer-songwriter legend James Taylor.
'Change' was first unveiled by Charlie at the student-led demonstration March for Our Lives earlier this year, and it was later included on the album.
Listen to the song below:
Charlie said that the song is "dedicated to all of the Parkland students, any lives lost to senseless gun violence, and the world".
He continued: "It wasn't written for [March for Our Lives] specifically. I wrote it a year prior. I don't really know why I wrote it, but now I know why. It just happened to catch up a year late.
"It's about everybody, as humans we all help each other and that song came about through collaboration. This is the most important song I ever wrote."
James Taylor also admired Charlie in a statement, saying: "Mr Puth and I spent an excellent afternoon at Conway Studios in Hollywood this past January. It was a delight to work with such a gifted fellow musician and I'm so excited to finally see the release of the finished piece."
Charlie added: "Recording with James Taylor was a dream come true. He's the reason why I write music and it was an absolute honour to work with him."