Watch: Cher sings ABBA's 'Fernando' in the first song released from Mamma Mia 2
21 June 2018, 14:57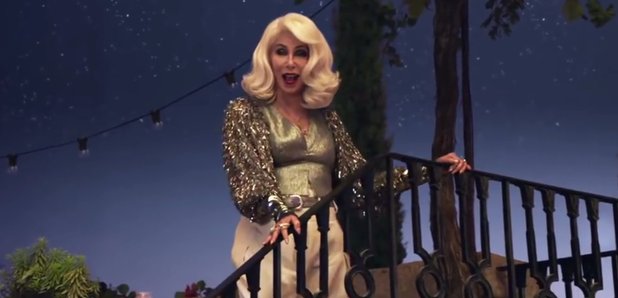 Cher singing 'Fernando' is the first full song to be released from the new Mamma Mia 2: Here We Go Again soundtrack - what do you make of it?
Singing with co-star Andy Garcia (we think that's him singing in the background...), the legendary diva tackles one of ABBA's most popular songs, the flute-tastic ballad 'Fernando'.
All the latest news about Mamma Mia 2 >
And you know what, she makes a pretty good fist of it too! Have a listen:
Due in cinemas on July 20th, the sequel to the wildly popular original film from 2008, Mamma Mia 2 sees Meryl Streep reunited with original cast members Julie Walters, Amanda Seyfried, Pierce Brosnan, Stellan Skarsgård, Colin Firth, Christine Baranski and Dominic Cooper.