Colin Hay facts: 'Down Under' singer's age, songs, wife, nationality and Men at Work history explained
11 January 2022, 12:48 | Updated: 19 January 2022, 16:48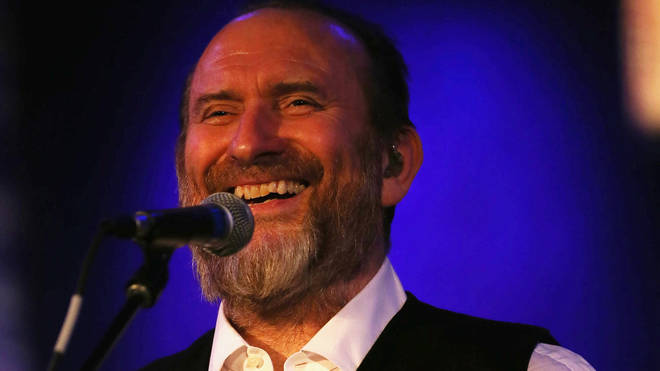 Colin Hay is back in the charts thanks to a new version of his classic hit 'Down Under'.
The former Men At Work singer has provided vocals to a new remix of 'Down Under' from producer Luude, giving Colin a younger brigade of new fans.
Colin first came to fams as the lead singer of the band Men at Work, and later as a solo artist. His music has been used frequently by Scrubs star Zach Braff, leading to a new appreciation of his work in the 2000s.
He has also been a regular member of Ringo Starr's Ringo Starr & His All-Starr Band.
How old is Colin Hay and where is he from?

Colin Hay performing in 2017. Picture: Getty

Colin Hay's nationality is actually Scottish-Australian. He was born in Kilwinning, North Ayrshire, Scotland, to parents James and Isabela.

In 1967, aged 14, his family emigrated to Melbourne, Australia.

He was born on June 29, 1953. He celebrated his 68th birthday in 2021.

Who were Men at Work?

Colin Hay (right) with Greg Ham of Men at Work in 1983. Picture: Getty

In 1978, Colin met Ron Strykert, and they formed an acoustic duo. The next year, Hay and Strykert added Jerry Speiser and Greg Ham, and they started writing songs for what later became Men at Work.

The group released their debut album, Business as Usual, in 1981. This was followed by Cargo and Two Hearts before breaking up in 1986.

Their biggest hits included the international number one 'Down Under', as well as 'Overkill', 'Who Can It Be Now' and 'Be Good Johnny'.

Who is Colin Hay's wife?

Colin Hay with wife Cecilia Noel in 2020. Picture: Getty

Colin Hay is married to fellow singer Cecilia Noël, who often provides backup vocals at his shows.

Cecilia has also co-produced several of Colin's solo albums. The couple live in Topanga Canyon in the Los Angeles, California area.