David Bowie's statue has already been vandalised
27 March 2018, 10:54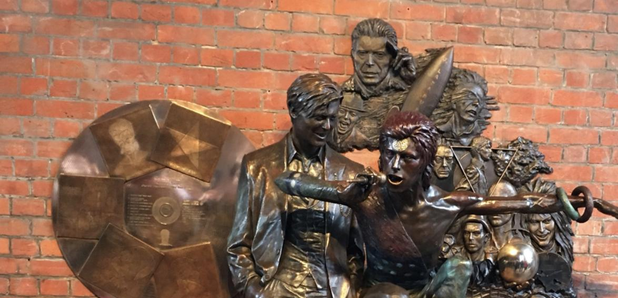 The world's first David Bowie statue has only been up for less than 48 hours, and it's already been trashed.
The bronze sculpture, called 'Earthly Messenger', was revealed to the public in Aylesbury on Sunday (March 25), the place where David Bowie first debuted Ziggy Stardust.
"Feed the homeless first" has now been spray painted in front of it, "RIP DB" on a wall behind it, and a portion of the statue has been painted over.
The damage has been described as "awful" and "pointless", and apparently occurred overnight on Monday.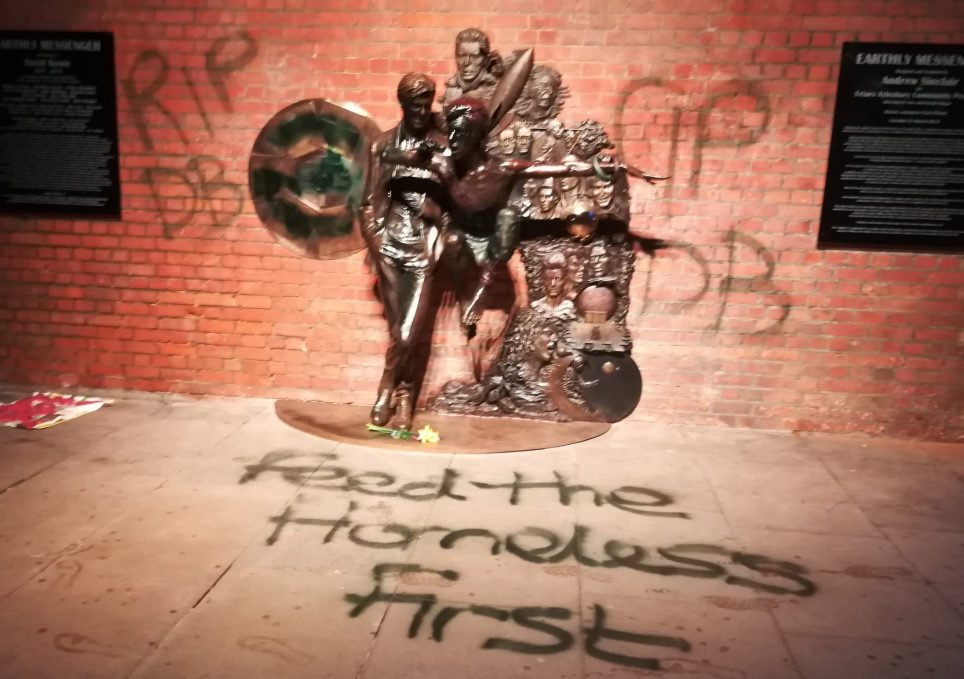 [Photo: Mix96]
It cost around £100,000 through grants and a crowdfunding appeal.
Aylesbury resident Helen Light told the BBC: "Vandalising it is awful. Tax payers will now be paying for the clean-up so it is the vandal who will ironically be taking money away from the homeless."
David Stopps, who launched the campaign, said: "We can get that paint off, we will be working on it today.
"It is a public piece of art and we will keep looking after it on a daily basis. There is a webcam on it 24/7 so whoever did it, we have got them on webcam."
Designed by sculptor Andrew Sinclair, the statue features a likeness of Bowie in 2002 looking at a number of his alter egos, with Ziggy performing at the front. Speakers above the piece will also play a Bowie song every hour from 9am to 9pm.