A new David Bowie statue tribute is unveiled in Aylesbury
25 March 2018, 16:30 | Updated: 25 March 2018, 16:45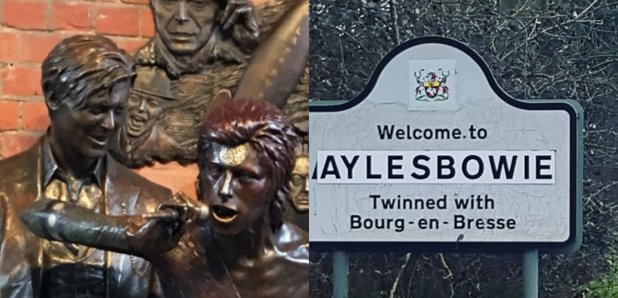 A new statue in tribute to David Bowie has been unveiled in Aylesbury today (March 25).
The unique bronze artwork was designed by sculptor Andrew Sinclair, and is officially named 'Earthly Messenger'.
It features depictions of David Bowie's various personas including Ziggy Stardust, along with speakers above that will play one of 2,000 Bowie tracks every single hour.
The statue is situated under the arches in Aylesbury's Market Square, which was referenced in Bowie's song 'Five Years'. It is also near to the Friar's music venue, which was where Bowie first debuted his Ziggy Stardust persona in July 1972.
'80s singer Howard Jones was on hand to unveil the statue:
This is the moment when Howard Jones unveiled #BowieStatue! Thank you so much to all of you who have donated! @sculptschool pic.twitter.com/ILQChUMsAm

— Campaign (@BowieStatue) March 25, 2018
It was funded by a £100,000 crowdfunding campaign, launched by fan David Stopps, along with various grants.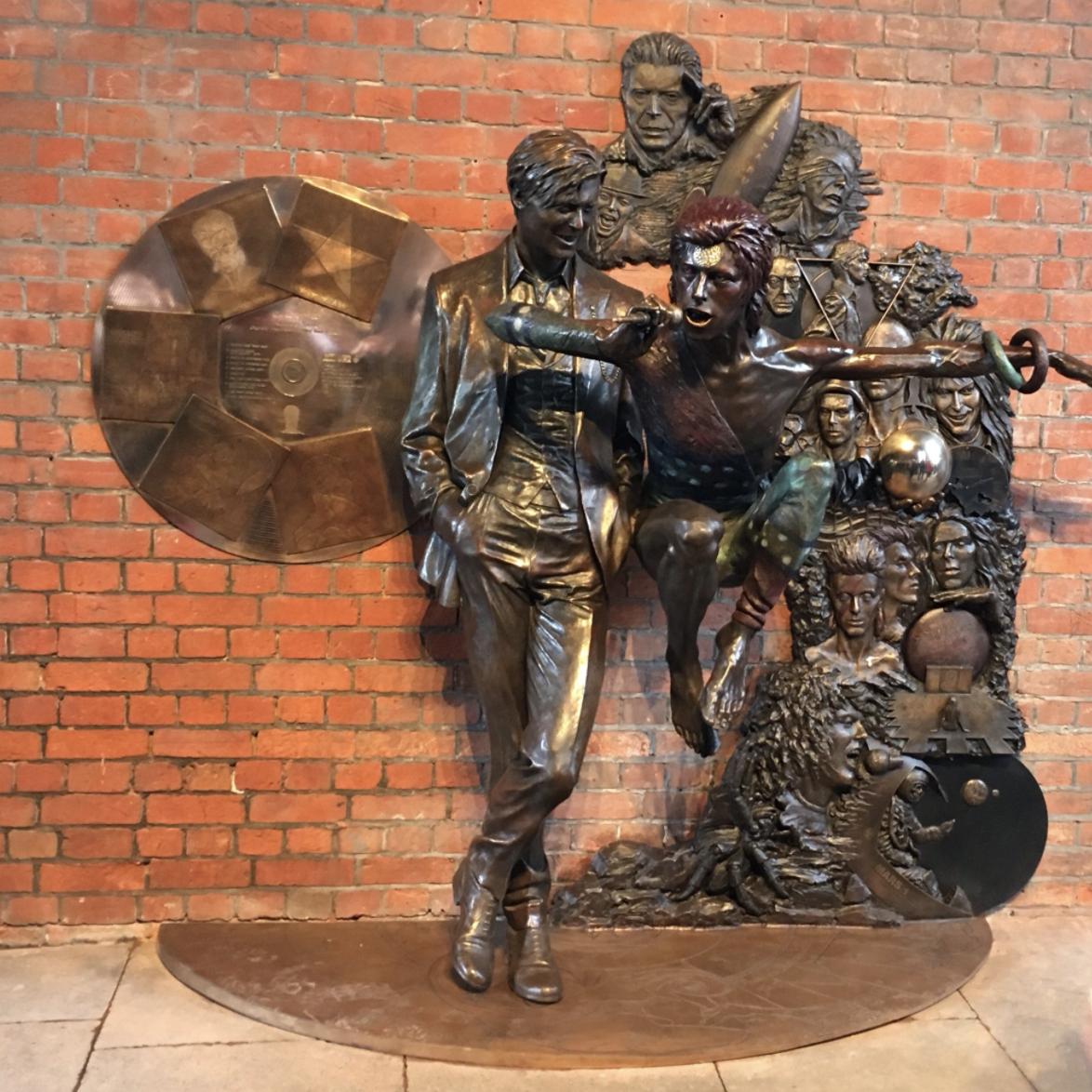 Stopps has also petitioned for the town of Aylesbury to rename itself 'Aylesbowie', but we can't quite see that happening.
Having said that, weirder things happened: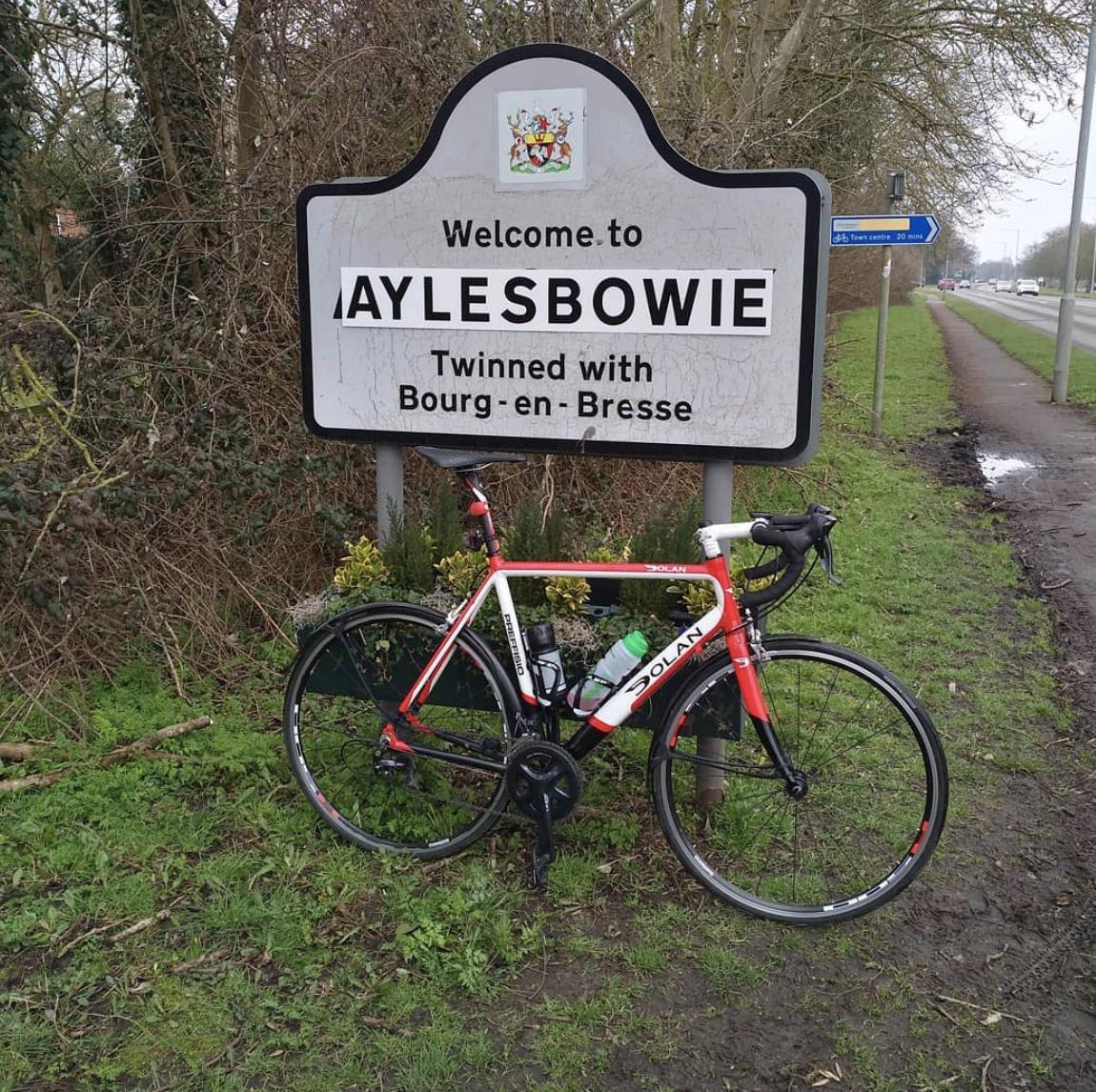 [Photo: Nigel Lee / Instagram]