What is Dido's real name, is she married and what is she doing now?
8 March 2019, 16:04 | Updated: 11 March 2019, 09:48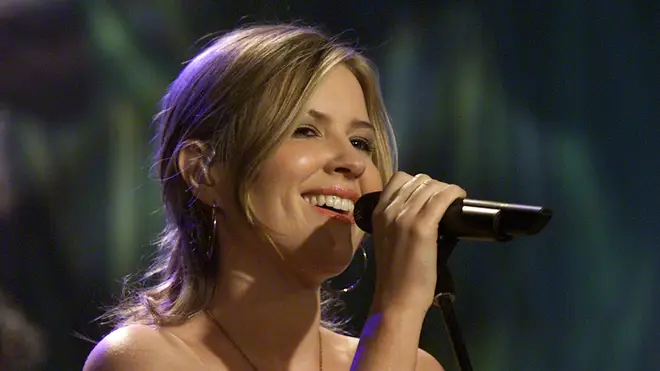 Dido took the world by storm in the early 2000s with her brand of easy-going soulful pop.
After two huge albums, she appeared to disappear from the public eye while stars such as Amy Winehouse and Adele took over as the leading ladies of British music.
But, she's back! Dido releases her fifth album Still On My Mind in March 2019, and will support it with her first tour in 15 years.
Who is Dido and what are biggest songs?

Dido - White Flag (Official Music Video)

Dido is an English singer-songwriter who achieved international success with her debut album No Angel, first released in 1999. It sold over 21 million copies worldwide, and won many awards.

Her first two albums are two of the best-selling albums in UK Chart history, and both are in the top 10 best-selling albums of the 2000s.

However, her third studio album, Safe Trip Home in 2008, received critical acclaim but didn't achieve chart success. Her fourth album followed in 2013.

She first found fame after Eminem sampled her song 'Thank You' in his huge hit 'Stan', and she also featured in the video.

Dido's most famous songs include 'Thank You', 'Here With Me' and 'White Flag'.

What is Dido's real name?

Dido's full name is, wait for it:

Dido Florian Cloud de Bounevialle O'Malley Armstrong

On her birth certificate, her name was registered as Florian Cloud de Bounevialle Armstrong. Despite her birth name, she was known from childhood by the name Dido, and she considers this as her real name, and not simply a stage name or nickname.

Dido age: How old is she?

Dido - Give You Up (Official Video)

Dido was born in Kensington, London, on Christmas Day 1971. She celebrates her 48th birthday in 2019.

As she was born on Christmas Day, she also celebrates an "official birthday" on June 25, just like Paddington Bear.

Her mother, Clare, is a poet of French ancestry, while her father, William O'Malley Armstrong, was an Irish publisher and former managing director of Sidgwick & Jackson.

Her older brother, Rowland Constantine O'Malley Armstrong, known as record producer Rollo, is part of the electronic trio Faithless.

Dido husband and children: Is she married?

Dido broke up with her first fiancé, entertainment lawyer Bob Page, after a seven-year relationship, soon after releasing her debut album in 1999.

She then married screenwriter Rohan Gavin in 2010. They have one son together, Stanley, who was born in July 2011.