Donny Osmond facts: Singer's age, wife, children, brothers and career revealed
12 April 2022, 16:12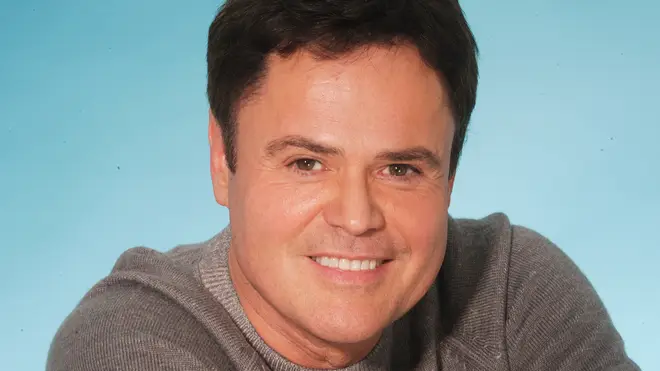 Donny Osmond was one of the biggest popstars on the planet in the 1970s.
The American singer, dancer, actor and TV host first found fame performing with four of his older brothers as The Osmonds.
The group scored many international hits and best-selling albums. In the early 1970s, Donny began a solo career, becoming a massive star on his own.
Donny teamed up with his sister Marie Osmond for their popular TV show Donny & Marie in the late 1970s, and also scored several hits as a duo, before reuniting for a talk show in 2000 and an 11-year residency in Las Vegas.
He has also competed on reality TV shows, winning season 9 of Dancing with the Stars and was the runner-up for season 1 of The Masked Singer in the US.
How old is Donny Osmond and where is he from?

Donny Osmond in 1974. Picture: Getty

Donny Osmond was born on December 9, 1957. He celebrated his 64th birthday in 2021.

He was born in Ogden, Utah, and was the seventh son of parents Olive May (1925–2004) and George Virl Osmond (1917–2007).

His siblings are:

Alan Osmond
Jay Osmond
Jimmy Osmond
Merrill Osmond
Wayne Osmond
Marie Osmond
Tom Osmond
Virl Osmond

Alan, Jay, Merrill, Wayne, and Donny were members of the Osmonds together (previously known as the Osmond Brothers before Donny joined).

Donny was raised as a member of The Church of Jesus Christ of Latter-day Saints in Utah along with his siblings.

He has traced some of his family ancestry back to Merthyr Tydfil in Wales, which was documented in the TV show Donny Osmond Coming Home. A plaque has been unveiled in the town to commemorate 'the ancestors of Donny Osmond.'

Who is Donny Osmond's wife and how many children does he have?

Donny and wife Debra. Picture: Getty

In 1978, Donny Osmond married partner Debra (née Glenn).

Together they have five sons: Don, Jeremy, Brandon, Christopher and Joshua.

The Osmonds first became grandparents in 2005, and have twelve grandchildren in total as of 2022.

What are Donny Osmond's biggest songs?

Donny Osmond - Puppy Love ( TOTP ) 1972

Donny Osmond was just 13 when he recorded his first solo material. His best-known songs are:

Go Away Little Girl
Sweet and Innocent
Puppy Love (a number 1 hit in the UK)
Too Young
Why
The Twelth of Never (a number 1 hit in the UK)
Young Love (a number 1 hit in the UK)
When I Fall in Love
Soldier of Love
Sacred Emotion
I'm Leaving it Up to You (with Marie)
Morning Side of the Mountain (with Marie)