Hollywood legend Doris Day has died, aged 97
13 May 2019, 14:03 | Updated: 13 May 2019, 15:38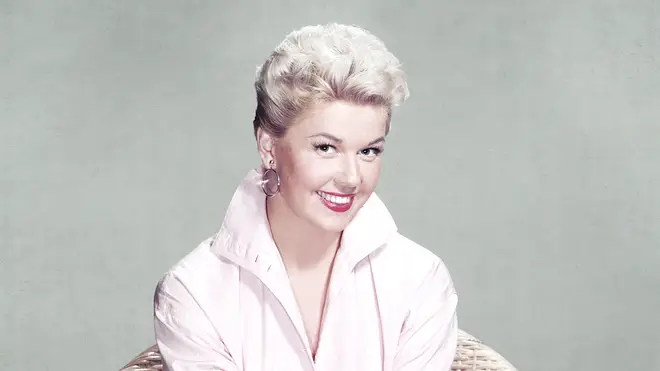 Doris Day - one of the most popular actors and singers of the 1950s and '60s - has died, her foundation has said.
The 97-year-old singer scored huge hits including 'Secret Love' and 'Que Sera Sera'.
She was best known for starring in several huge movies of the classic Hollywood era, such as Calamity Jane and The Man Who Knew Too Much.
In a statement, the Doris Day Animal Foundation confirmed that she died on Monday (May 13) at her home in Carmel Valley, California.
They said she had been "in excellent physical health for her age, until recently contracting a serious case of pneumonia". She was surrounded by a few close friends as she passed."
Born Mary Ann Von Kappelhoff, Doris Day began her career as a big band singer in 1939, and by the mid-1940s had become a successful solo artist, recording over 650 songs from 1947 to 1967.
Her film career began with the 1948 film Romance on the High Seas, and she later starred in various musicals, comedies, and dramas.
She famously played the title role in 1953's Calamity Jane, and starred in Alfred Hitchcock's The Man Who Knew Too Much in 1956 with James Stewart.
Other films included Pillow Talk and Move Over, Darling, and she also led her own sitcom The Doris Day Show from 1968 to 1973.
Day was married four times, starting with trombonist Al Jorden from 1941 to 1943, with whom she had her only child: son Terry Melcher.
Her second marriage was to George William Weidler, a saxophonist, from 1946 to 1949. She married Martin Melcher in 1951 until his death in 1968, and then Barry Comden from 1976 to 1982.
In the 1970s, she ended her showbiz career to focus on her animal foundation. The organisation said that she wished to have no funeral, memorial service or grave marker.