What happened to Duffy? The Welsh singer who disappeared from the spotlight
16 January 2019, 13:55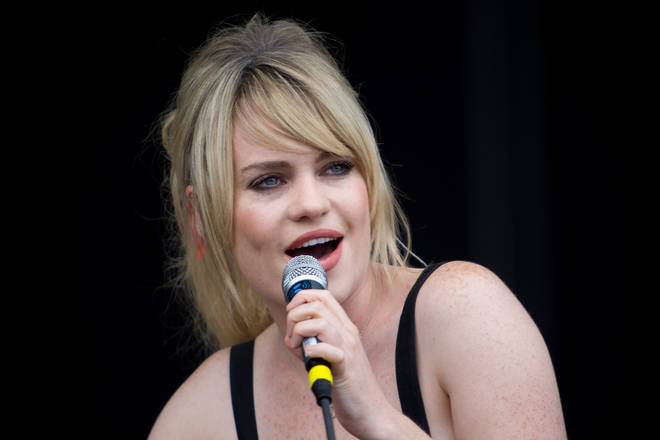 She started off bigger than Adele, but Duffy dropped off the radar after her debut album Rockferry. So where did she go?
Here are all the fascinating facts about the talented singer:
Duffy's debut album: Rockferry

Duffy at the 2009 BRIT Awards.

Picture: Getty Images

Duffy released her first album Rockferry in 2008. It entered the chart at number one, and became the best-selling album in the UK that year.

It won a Grammy for Best Pop Vocal Album and three BRIT Awards the following year. The album includes her hit singles 'Rockferry', 'Mercy' and 'Warwick Avenue'.

What happened after the success of Rockferry?

The album's success led to a difficult period for Duffy, and she contemplated quitting music altogether.

She came under huge scrutiny for her appearance on a somewhat bizarre $35 million Coca Cola advert (see above), which slowed down her career before the release of her second album.

Duffy's second album: Endlessly

Picture: A&M / Polydor

Endlessly was released in 2010 but didn't match the success of the first album, peaking at only No. 9 in the charts.

It wasn't helped by the reception of its lead single 'Well, Well, Well', with one review saying it was "possibly the weakest of the new tunes" from its album.

In an interview with You magazine in 2011, Duffy said: "What am I doing my job for? I'm not doing it to be adored or admired, to make money or be successful – I'm doing it to do something of excellence. So I did think, 'Maybe I won't do this at all'."

Where is she now?

After the release of her second album, Duffy took a musical hiatus which saw her cancel all but one of her upcoming shows and appearances.

She has remained relatively under the radar ever since.

In 2015, she appeared as American singer Timi Yuro in the Tom Hardy film Legend, and recorded music for the film's soundtrack.

Two years later, she revealed on Instagram that she is currently working on new music, so we might be expecting a new album soon.

Duffy age: how old is she?

Duffy, born Aimée Duffy, was born in Bangor, Wales in 1984. She celebrated her 34th birthday in 2018.

She was born in Gwynedd, to an English father, John Duffy, and a Welsh mother, Joyce Smith (née Williams).

Duffy had a difficult childhood, as in 1998 at the age of 14, she was briefly put in a police safe house after a plot by her stepfather's ex-wife to pay an assassin £3,000 to kill her stepfather, Philip Smith, was discovered.

She has a twin sister

Duffy was partly raised in Nefyn with her twin sister, Katy Ann, and their older sister Kelly Ann, who was born in 1980.

Duffy's parents divorced when she was 10.

Duffy first found fame on a TV talent show

Duffy on Wawffactor in 2003.

Picture: S4C

In 2003, Duffy was invited to appear on Wawffactor, a Welsh TV talent show similar to Pop Idol.

She was expected to win, but ended up coming second to winner Lisa Pedrick.