Dusty Springfield facts: Singer's partner, family, career and death explained
18 March 2022, 16:45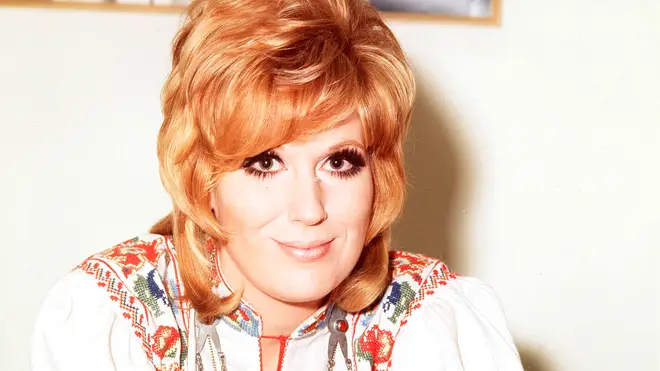 Dusty Springfield was one of the greatest singers of all time, and one of the first British solo stars to truly break America.
Dusty was known for her distinctive emotional and husky voice, she was one of the leading blue-eyed soul and pop singers of the 1960s and beyond.
An icon of the swinging '60s, Dusty first found fame as part of The Springfields alongside her brother Tom and Tim Feild.
Dusty went solo in 1963, and soon had massive international hits with the likes of 'I Only Want to Be with You', 'You Don't Have to Say You Love Me' and 'Son of a Preacher Man'.
She had a big comeback in the late 1980s thanks to her collaboration with the Pet Shop Boys on 'What Have I Done to Deserve This?', taking her back to the top of the charts.
Dusty was also a regular on British TV, presenting many episodes of Ready Steady Go! and hosting her own series on the BBC and ITV.
What was Dusty Springfield's real name and when was she born?

Dusty Springfield and Pet Shop Boys - What Have I Done To Deserve This (Live at The BRITs 1988)

Dusty Springfield's birth name was Mary Isobel Catherine Bernadette O'Brien.

She was born on April 16, 1939 in West Hampstead, London.

She was the second child of parents Gerard Anthony 'OB' O'Brien (1904–1979) and Catherine Anne 'Kay' O'Brien (1900–1974), both of Irish descent.

Her older brother, Dionysius PA O'Brien, was later known as Tom Springfield.

She was given the nickname 'Dusty' for playing football with boys in the street, and was described as a tomboy.

Was Dusty Springfield married?

Dusty Springfield in 1970. Picture: Getty

Dusty Springfield was never reported to be in a heterosexual relationship, and the question of her sexual orientation was raised by the press throughout her life.

From 1966 to the early 1970s, she lived in a domestic partnership with fellow singer Norma Tanega.

In 1970, she told the Evening Standard: "Many other people say I'm bent, and I've heard it so many times that I've almost learned to accept it. I know I'm perfectly as capable of being swayed by a girl as by a boy. More and more people feel that way and I don't see why I shouldn't."

She was later in several romantic relationships with women in Canada and the United States, including an "off and on" domestic relationship with Faye Harris, an American photojournalist.

In 1983, she and partner Teda Bracci exchanged vows at a wedding ceremony, which was not recognised under California law at the time. However, the pair had a "tempestuous" relationship leading to Bracci hitting Dusty in the mouth with a saucepan, requiring plastic surgery. The pair separated within two years.

How and when did Dusty Springfield pass away?

Dusty Springfield in the 1990s.

Picture: Alamy

In January 1994, while recording her penultimate album, A Very Fine Love, Dusty began feeling ill.

Her physicians diagnosed her with breast cancer. She received several months of chemotherapy and radiation treatment, and the cancer was found to be in remission.

By mid-1996, the cancer had returned, and despite treatments, she died in Henley-on-Thames on March 2, 1999, six weeks before her 60th birthday.