Watch Ed Sheeran and Andrea Bocelli sing 'Perfect' live for the first time
15 June 2018, 09:44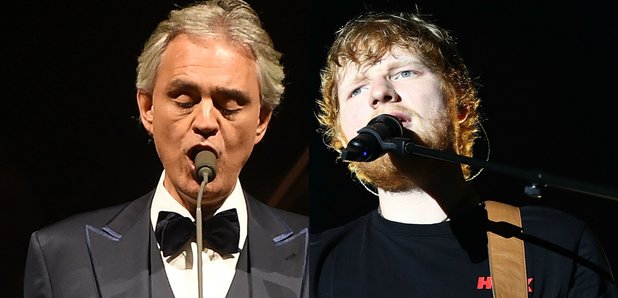 Ed Sheeran's collaboration with Andrea Bocelli was... well... 'Perfect'.
But as much as we've loved the 'Perfect Symphony' version of the ballad, the pair have never performed it together live, until now!
Last night (June 14), Andrea joined Ed on stage for the British singer's gig at Wembley Stadium.
Watch it below:
Bocelli and Sheeran first duetted on 'Perfect' in December, which marked Sheeran's second duet remix of the song, following another version with Beyoncé.
The song topped the charts in the UK and US, was last year's Christmas number one, and Smooth listeners voted it at the very top of the All Time Top 500 for 2018.
Earlier this week, a new waxwork of Ed Sheeran was unveiled by Madame Tussauds at a cat diner in London.