Have you seen Ed Sheeran's cute puppet video for 'Happier' yet?
30 April 2018, 10:57 | Updated: 30 April 2018, 10:59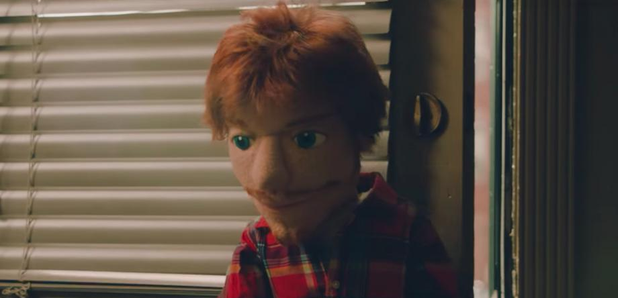 Ed Sheeran has unveiled his latest music video, and it's rather cute.
'Happier' features on his album Divide, and sees Ed Sheeran as a puppet, dealing with a bout of heartache.
Watch the video below:
Is it us, or does Ed's puppet look more like Noel Edmonds?
It is the same puppet that was used in his video for 'Sing' a few years ago.
Meanwhile, it was recently claimed that Ed will appear in a new film by Danny Boyle and Richard Curtis, set in a world where The Beatles never existed titled All You Need is Love.
Watch Ed Sheeran perform a Beatles classic below: