Ed Sheeran's Newcastle fans are warned their tickets may be rejected
8 June 2018, 10:18 | Updated: 8 June 2018, 11:15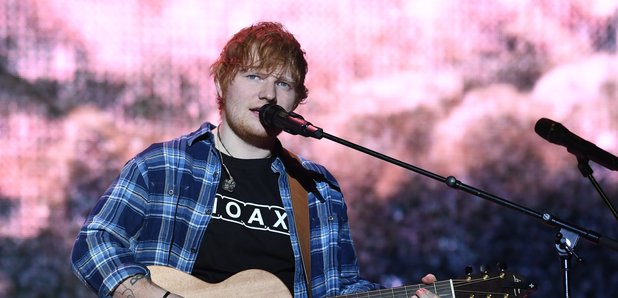 Calling all Ed Sheeran fans heading to see him in Newcastle!
His tour promoters are warning fans that they will not be allowed in with touted tickets.
Ed Sheeran's team have cancelled almost 10,000 tickets around the country that have been bought and resold online so far.
Fans who purchased tickets through secondary market sites for the shows at St James' Park are being advised to have their tickets checked by concert staff.
Promoter Kilimanjaro Live said it had "made it very clear" these type of tickets would not be accepted.
"Don't wait to be turned away and then have to queue up to be sorted, come and see us as soon as you're near the stadium and we will help,'' a spokesman said.
The company said staff would be checking tickets, before giving advice on getting a refund and sell new tickets at the original price.
Professional ticket touts "often add huge profit margins to the face value of tickets and exorbitant additional booking fees", a spokesman said.
Fans arriving at shows on Friday, Saturday and Sunday should make sure to bring booking confirmation, the credit or debit card used, matching photo ID and their ticket (not an e-ticket) in case they're checked.
They added that only resales via its face-value resale site, Twickets, would be valid on the day.
Ed Sheehan recently said that he isn't trying to "stitch up" fans over second-hand tickets.
You have been warned!