Watch: Elton John is FURIOUS and storms off stage after fan touches him
4 March 2018, 15:21 | Updated: 4 March 2018, 15:26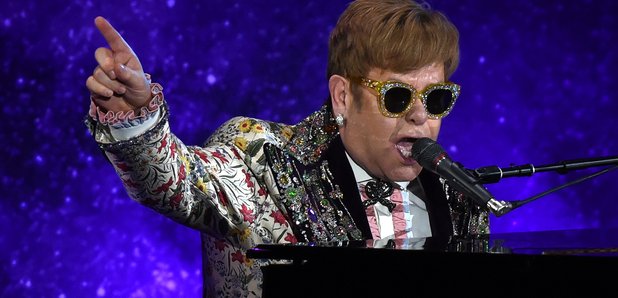 Sir Elton John was not a happy bunny at a Las Vegas gig this weekend, after a fan tried to touch him on stage.
The legendary singer stormed off stage after the fan - who was one of several who had been invited to join him around his piano – tried to touch him as he performed.
Elton regularly invites a group from the audience on to the stage at his Las Vegas residency show while performing his classic 'Saturday Night's Alright For Fighting'.
In a video clip released online by TMZ, Elton is seen visibly irritated as one of the fans near his piano repeatedly leans over.
Elton also appears to shout an expletive at the fan, before leaving the stage.
After the song finished, Elton returned. Before performing his next song, 'Circle Of Life', he told the audience: "No more coming on stage during 'Saturday Night', you f***ed it up."
Elton later spoke about the incident on Instagram, writing: "Thursday night in Las Vegas a fan put his hands on the piano keys while I was playing and continued to do so even after I asked him to stop. He then proceeded to reach over the piano and try to take pictures, completely disrupting the performance.
"I bring fans onstage every evening when we play 'Saturday Night' in the set, it is always a lovely part of the show where I get to meet them, shake their hands and have them right there with me while I play.
"They have always been very courteous to the fact we are in the middle of playing a song live. This guy was rude, disruptive and had no care or respect for our show and so I let him know how I felt, then left the stage until they had removed him."