Elton John and Beyoncé 'will record new versions of Lion King songs'
29 November 2017, 11:30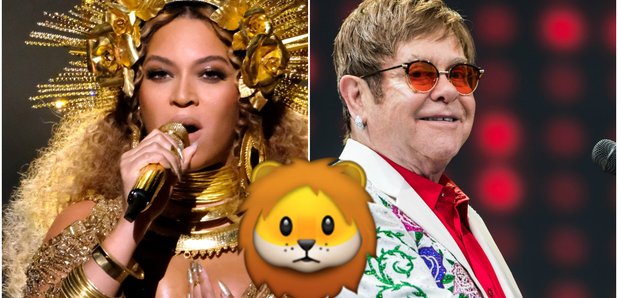 If you're going to sign up Beyoncé to star in a remake of The Lion King, it only makes sense to get her to sing on the soundtrack.
Sir Elton John - who co-wrote the original Disney movie's songs - is apparently working on brand new versions of the famous tunes alongside the American singer.
A remake of the 1994 animated movie is expected to be released in 2019, with Beyoncé starring voicing Nala opposite Donald Glover as the adult Simba.
Now that production on the movie is underway, a new report has claimed that Beyoncé is already working with Elton to update the classic songs such as 'Circle of Life' and 'Can You Feel the Love Tonight?'.
Elton co-wrote the songs with Sir Tim Rice, with Hans Zimmer contributing to the original soundtrack, which also includes 'Hakuna Matata' and 'I Just Can't Wait to be King'.
"The songs will be thread into the storyline," an insider told the New York Daily News. "It is unthinkable when you have Beyoncé involved not to have her sing some of those iconic hits — and that means huge sales to a new generation.
"The deal is a huge one and will earn [Elton John] millions at many stages. Obviously he will get a one off licensing deal followed by a cut in royalties from all aspects of the work."
The movie will be rather similar to Disney's recent remake of The Jungle Book, which saw its actors voicing photorealistic computer-generated animals.