Watch Elton John reference a classic song in Bedtime Stories
4 May 2018, 13:39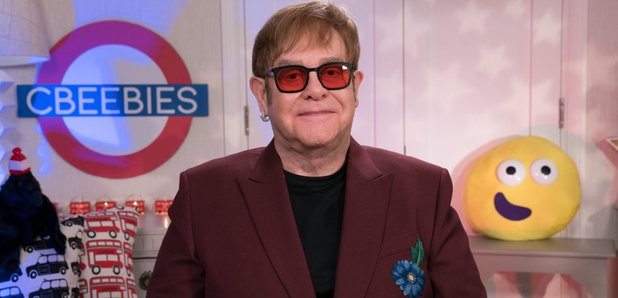 Sir Elton John is the latest big name to tell a tale on CBeebies' Bedtime Stories, and it's rather cute.
The pop icon appeared in the latest episode of the children's series, reading The Dog Detectives: Lost In London by Zoa Gypsy, Fin Gypsy and Monika Suska.
Elton fans may have spotted a lovely reference he made to his own music, taking along 'Suzie' (a cuddly toy dog) from his classic 'Crocodile Rock'.
"I was just telling Suzie here, when I perform on stage I like dress up and feel good," Elton said in an advert for the show.
"This evening, we have a bedtime story well worth dressing up for."
Fans old and new were pleased with Elton's efforts:
Thank you @eltonofficial and @CBeebiesHQ for a beautifully read bedtime story Mwah!
Goodnight x pic.twitter.com/qOM88WcQfo

— Rosie Joy Glover (@DelectionPie) May 3, 2018
George..a big @eltonofficial fan already! @CBeebiesHQ #eltonjohn #Cbeebies pic.twitter.com/efBoVlpeix

— Emma Lumley (@EmmaBruce) May 3, 2018
Elton is a father-of-two himself, and said of his appearance: "Family is always really important to me, no less so this year, where they have been supporting me on my Farewell Tour launch and working on the movie Sherlock Gnomes.
"I now get to read a Bedtime Story to families all over the UK on CBeebies. It was a great day and I hope you enjoy it."