Watch: Elton John shows he can instantly turn any words into a song
13 March 2018, 14:58 | Updated: 13 March 2018, 15:03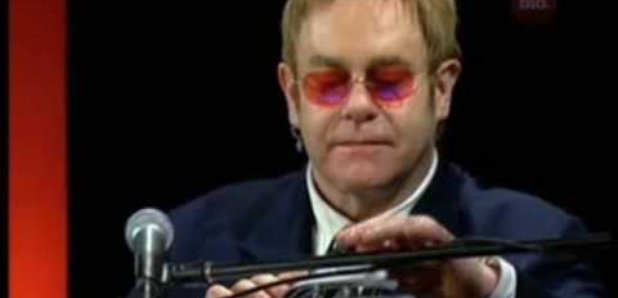 Sir Elton John has written A LOT of songs in his time.
But as he has said himself, he can only work with the lyrics Bernie Taupin gives him: "I'm not a lyric writer. I get all my inspiration from looking at the written page."
As this vintage clip shows, Elton John can turn just about any words into a beautiful melody:
From his 2005 appearance on Inside the Actor's Studio, Elton displays his genius by asking the audience to pass him any book as source material for a new song.
Then, on the spot, he belts out a ballad based on random lines from a random page from Peer Gynt.
The lyrics then pour out on the piano:
Everything spites me with a vengeance
Sky and water and those wicked mountains
Fog pouring out of the sky to confound him
The water hurling in to drown him
The mountains pointing their rocks to fall-
And those people, all of them out for the kill!
Oh no, not to die!
I mustn't lose him. The lout!
Why's the devil have to tease him?
Host James Lipton named this as one of "the two most astounding improvisations in the history of Inside the Actor's Studio." The other was Robin Williams having fun with a pink pashmina shawl.
Watch another clip of a young Elton first writing the music for 'Tiny Dancer':