Elton John 'in shock' after his mother passes away, aged 92
4 December 2017, 14:59 | Updated: 4 December 2017, 15:18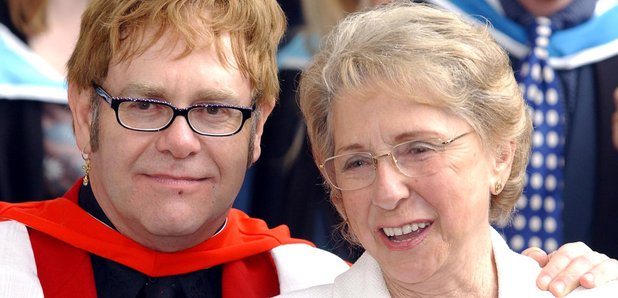 Sir Elton John has said that he is "so sad" and "in shock" after his mother died at the age of 92.
Sheila Farebrother passed away today (December 4), just a few months after she and her popstar son had reconciled.
"So sad to say that my mother passed away this morning," he said on his Facebook page, along with a photo of them together.
"I only saw her last Monday and I am in shock. Travel safe, mum. Thank you for everything."
Born Reginald Dwight, Sir Elton was an only child.
Although his RAF pilot father was a trumpeter in his spare time, it was Elton's mother who started his career in music. She was an passionate record collector and introduced him to artists such as Elvis Presley and Bill Haley, and supported Elton throughout his successful career.
However, they fell out after a "petty" argument in 2008, after Elton asked her to cut ties with two old friends, Bob Halley and John Reid.
Halley previously worked for Elton for three decades as a driver and later as a personal assistant, before he was fired as part of a series of changes made to his team. Reid had been Elton's manager and lover in the past, but they also fell out.
By 2017, they pair appeared to have fully reconciled, after Elton recovered from a dangerous bacterial infection. "Dear Mum, Happy Mother's Day!" he wrote on Instagram in February. "So happy we are back in touch. Love, Elton xo"