Watch Elton John infiltrate a rap battle in hilarious new Snickers advert
31 August 2018, 10:22 | Updated: 31 August 2018, 10:25
"You always lose your edge when you're hungry."
Remember those Snickers ads starring Joan Collins or Mr Bean that didn't leave your telly for about 100 years? Well, this new one is easily their best one yet.
Sir Elton John takes part in a rap battle in a new advert in the US, with the legendary singer taking on the role of rising rapper Boogie's "hungry" alter-ego.
When Boogie's turn is announced in the rap battle, Elton suddenly appears and sings a line from 'Don't Go Breaking My Heart', much to the confusion of his mates.After being given a Snickers, Elton transforms back into Boogie, and the rap battle continues.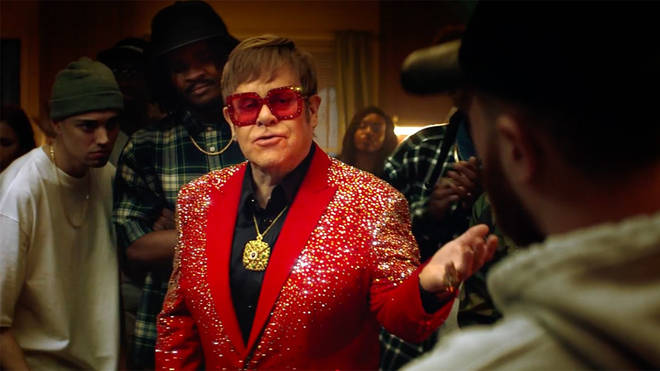 Elton was apparently heavily involved in casting the advert, and appeared at several auditions with director Andreas Nilsson before agreeing on Boogie.
"Working with Andreas was a blessing," Boogie told Variety. "This was in a way my acting debut and he made that transition so easy… Connecting with Elton John was also huge. His musical knowledge is crazy, he's super in tune with current hip-hop."