Elton John's son has signed for Watford FC!
16 May 2018, 11:59
Sir Elton John's son may not follow him into the world of music, but rather sport.
Zachary Jackson Levon Furnish-John may only be seven years-old, but he has just signed a deal to join Elton John's beloved Watford FC.
Elton must be proud of the fact that Zachary has joined Watford in their academy set-up.
Speaking about Zachary and his five-year-old son Elijah, Elton said: "They're thriving. They're seven and five now. Zachary is incredibly into soccer. He plays for the Watford Academy team."
Sir Elton famously owned the Premier League football club for two spells between 1976 and 2002.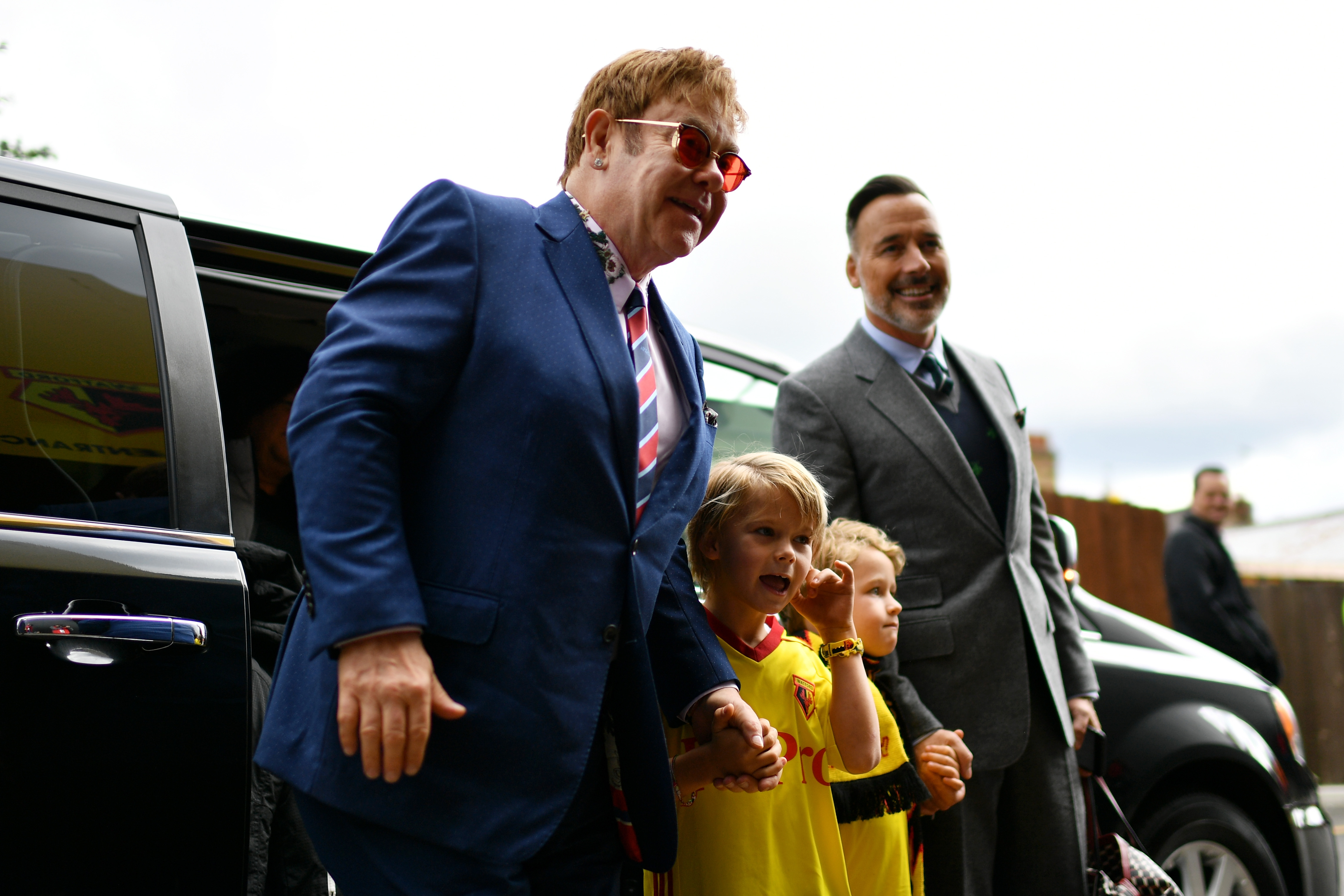 However, Elijah may prefer a career in music. "Elijah loves music - they both do - but especially Elijah," Elton added to the Daily Star.
Despite Elton's fame, he is hopeful that his boys will not become "celebrity kids".
"They are great kids. We want them to have a normal life, to go to school and not be celebrity kids."
Elton became club chairman at Warford in 1976, and announced his desire to get the Fourth Division club into the First Division.
He achieved that dream in 1982, when the club were promoted to the top flight for the first time.
In December 2014, Elton - who is currently the Hornets' honorary life president - opened a new stand named after him at Watford's stadium, Vicarage Road.