Engelbert Humperdinck facts: Singer's age, wife, children, real name and more revealed
12 November 2021, 16:11 | Updated: 19 January 2022, 16:57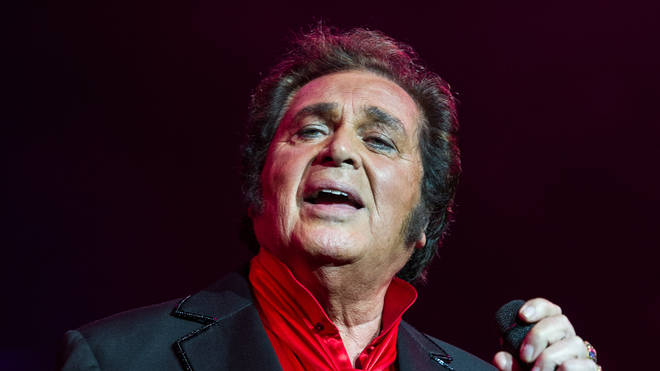 Engelbert Humperdinck was one of the most popular singers of the 1960s, and has continued to perform to fans around the world well into his 80s.
The British pop singer had huge number ones with singles 'Release Me' and 'The Last Waltz' in 1967, selling over a million copies of each.
During the 1970s, Engelbert had North American success with 'After the Lovin'' and 'This Moment in Time', and has been described as "one of the finest middle-of-the-road balladeers around.
Here are all the important facts about the legendary singer:
How old is Engelbert Humperdinck and where is he from?

Engelbert Humperdinck in 1968. Picture: Getty

Engelbert was born in Madras, British India (now Chennai, India) in 1936.

He was one of ten children, and his parents were British Army NCO Mervyn Dorsey, who was of Welsh descent, and his wife Olive, who was of German descent.

His family moved to Leicester when he was 10 years old. He later found a love for music and began learning the saxophone.

By the early 1950s, he was playing saxophone in nightclubs, but didn't start singing until he was in his late teens.

What is his real name and why did he choose Engelbert Humperdinck?

Engelbert was born Arnold George Dorsey.

His impression of Jerry Lewis led to his friends to call him 'Gerry Dorsey', a name that he worked under for almost a decade.

In 1965, Dorsey joined up with Gordon Mills, his former roommate, who had become a music impresario and the manager of Tom Jones.

Mills, who saw that Dorsey had been struggling for several years to become successful, suggested a name-change to the more interesting Engelbert Humperdinck.

The name was borrowed from the 19th-century German composer of operas such as Hansel and Gretel. It wasn't long before he scored chart success around the world.

The original Engelbert Humperdinck. Picture: Getty

Who was Engelbert Humperdinck's wife?

Engelbert Humperdinck and Patricia in 2011. Picture: Getty

Engelbert Humperdinck and partner Patricia Healey married in 1964. The couple met at a nightclub in Leicester.

They had four children together — Scott, Jason, Louise and Bradley.

His wife once said that she could paper their bedroom with all of the paternity lawsuits filed against her husband. He was successfully sued for paternity by two women during the 1970s and 1980s.

In 2017, the singer confirmed that Patricia had been suffering from Alzheimer's disease for 10 years. She passed away in Los Angeles on February 5, 2021, after contracting COVID-19.