Eric Clapton is releasing a Christmas album with the most amazing artwork
21 August 2018, 16:18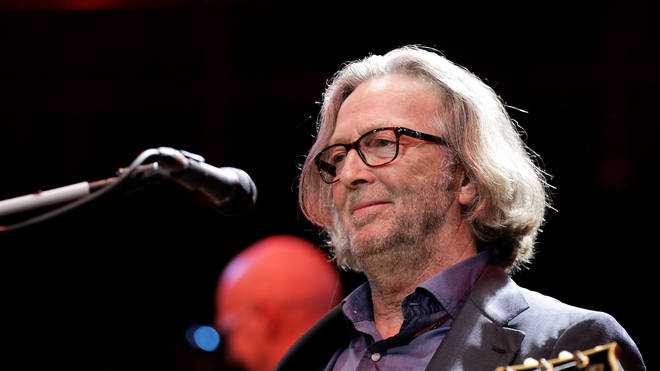 A "blues tinged" album is on the way from the guitar legend, including a version of 'Jingle Bells'.
Eric Clapton has announced plans for his next album Happy Xmas, and we're very much on board with the idea.
It will be his 25th studio album, and will be released on October 12.
It will include both traditional favourites and lesser known Christmas songs. His version of 'Jingle Bells' is dedicated to "the memory of Avicii," the DJ who passed away aged 28 in April.
Happy Xmas will also include an original track titled 'For Love on Christmas Day'.
Best of all, Clapton created the hand-drawn artwork for the album, with an illustration of a smiling Father Christmas. Just look at it in all its glory:
He told Billboard: "I had in my head that these holiday songs could be done with a slight blues tinge, and I started to figure out how to play the blues lines in between the vocals,
"I got it down and one of the most identifiable songs on the album, the one that became the foundational style, is 'Have Yourself a Merry Little Christmas.'"
The tracklisting in full is:
1. White Christmas
2. Away In A Manger (Once In Royal David's City)
3. For Love On Christmas Day
4. Everyday Will Be Like A Holiday
5. Christmas Tears
6. Home For The Holidays
7. Jingle Bells (In Memory Of Avicii)
8. Christmas In My Hometown
9. It's Christmas
10. Sentimental Moments
11. Lonesome Christmas
12. Silent Night
13. Merry Christmas Baby
14. Have Yourself A Merry Little Christmas