Eurythmics reunite and perform together for the first time in five years
11 December 2019, 13:51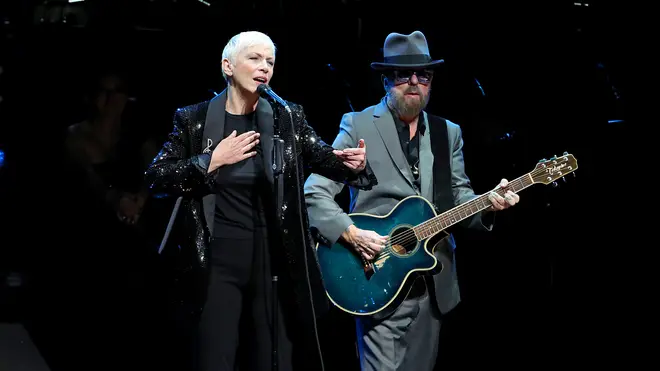 Annie Lennox and Dave Stewart reunited for the first time in half a decade last night at a charity concert.
It was also the first time the duo had performed their own tracks in a decade at the special event in New York.
Eurythmics were together during Sting's benefit concert, having last appeared on stage in 2014 for a Beatles tribute concert in Los Angeles.
The last time they had performed their own classic hits was at the UK Music Hall of Fame induction ceremony in 2008.
The group played 'Would I Lie to You', 'Here Comes the Rain Again', and 'Sweet Dreams' at NYC's Beacon Theatre, before returning for a version of Journey's 'Don't Stop Believin".
Watch fan-recorded footage from the show below:
Eurythmics Reunion At The Rainforest Benefit Concert 12/9/ 19
The Eurythmics - Would I Lie To You @ Rainforest Benefit 12-9-2019
Sting's 30th We'll Be Together event was held in aid of The Rainforest Fund, and also featured performances from Blondie's Debbie Harry, Bruce Springsteen and John Mellencamp.