Everything But the Girl share excellent new song ahead of first album in 24 years
1 March 2023, 15:21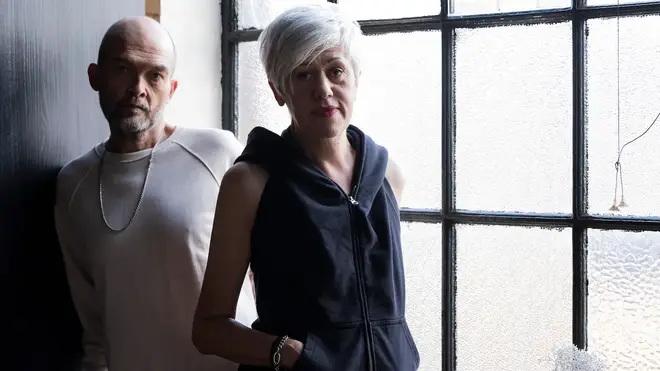 Everything but the Girl have reunited for their first album of new material in nearly 25 years.
The duo - Tracey Thorn and Ben Watt - have shared the second single from their comeback album, Fuse.
'Caution to the Wind' follows 'Nothing Left to Lose' as a further taster of the brand new album.
"Lyrically, 'Caution to the Wind' is a simple song about arrival and seizing the moment, so with the music we tried to capture the feeling of a perpetual point in time," said singer Tracey Thorn.
Everything But The Girl - Caution To The Wind (Lyric Video)
Ben Watt added: "I let the words quickly collapse and loop inside the production. The drums emerge and repeat, and everything then starts to unfold in cycles of anticipation and release. I guess it's just classic nightclub tension and euphoria."
Fuse is released on April 21, and is Thorn and Watt's long-awaited follow-up to 1999's Temperamental. They recorded the album in secret at a small studio just outside Bath.
The wife-and-husband duo also worked with engineer Bruno Ellingham on the album.
After 28 years as a couple, Tracey and Ben married in 2009. The couple have twin girls, Jean and Alfie, born in 1998. They also have a son, Blake, born in 2001.
Everything But The Girl - Nothing Left To Lose
"We were aware of the pressures of such a long-awaited comeback, so we tried to begin instead in a spirit of open-minded playfulness, uncertain of the direction, receptive to invention," said Tracey Thorn about their return as a band.
Everything But the Girl parted ways - as a band at least - in 1999. The couple occasionally worked together while Tracey released several solo records, and Ben ran his record label, Strange Feeling.
The group's early releases were pop with jazz influences, before they underwent an electronic transformation following the worldwide success of their 1994 hit single 'Missing', which had been remixed by Todd Terry.