James Blunt facts: Singer's age, wife, children and Twitter revealed
31 March 2020, 14:47 | Updated: 19 January 2022, 16:51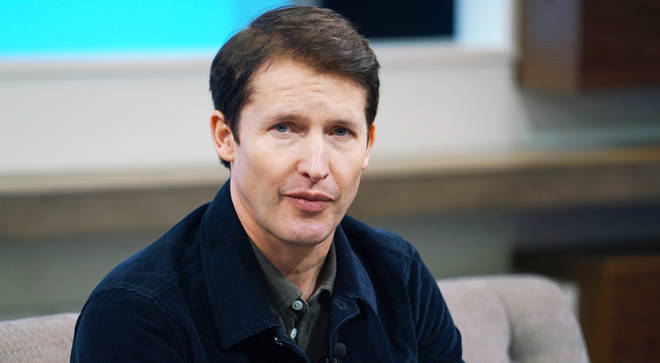 James Blunt is an English singer-songwriter who rose to fame in 2004 following the release of his hit single 'You're Beautiful'.
James Blunt is a singer, songwriter and record producer, who shot to fame in the early noughties with the singles 'You're Beautiful' and 'Goodbye My Lover'.
His debut album, Back to Bedlam, topped the UK charts and sold over 20 million copies worldwide.
Before he pursued a career in music, Blunt was an officer in the British Army – but he left the forces in 2002.
Here's all the key facts about the singer:
What are James Blunt's most famous songs?

James shot to fame in 2004 when he released his debut album, Back to Bedlam, which went on to become the best-selling album of the 2000s in the UK.

On the album were two singles which are now his most famous songs: 'You're Beautiful' and 'Goodbye My Lover'. Both tracks achieved worldwide success.

Other hit songs from James include:

- Ok

- Monsters

- Carry You Home

- Same Mistake

- Wisemen

- Stay the Night

- 1973

- High

How old is James Blunt?

James Blunt's age and other key facts about the singer.

Picture: Getty

James was born on February 22, 1974. He celebrated his 47th birthday in 2021.

He was born in an army hospital in Tidworth, in the county of Hampshire.

Is James Blunt married?

James Blunt and wife Sofia Wellesley.

Picture: Getty

James married Sofia Wellesley – the daughter of Lord and Lady John Henry Wellesley, and grand-daughter of the eighth Duke of Wellington – back in 2014.

The couple tied the knot in private ceremony at a registry office in London in September that year, and just weeks later flew to Majorca to celebrate their wedding again with friends and family.

Their first son was born in 2016 – and his godparents are Ed Sheeran and the late Carrie Fisher. Since then they have had another son.

What is James Blunt's Twitter handle?

James Blunt has earned a reputation on the social media platform Twitter for his fantastic and witty comebacks.

Now it seems that Twitter users are intentionally sending James messages of hate – just to see his hilarious reactions.

His account is @JamesBlunt, and here'a a few snippets of his classic comebacks:

Does James Blunt own a pub?

James and wife Sofia own the swanky Fox & Pheasant pub in Chelsea, London.

The pub used to be something a football boozer, but the couple have transformed it into a glamorous and cosy pub in the heart of Chelsea.

The couple purchased it in 2017, after being sold by owners Greene King, and opened after major refurbishment a year later.

Who are James Blunt's parents?

James was the first of three children born to mother Jane Ann Farran and father Colonel Charles Blount.

His father was a cavalry officer in the 13th/18th Royal Hussars, and then a helicopter pilot and colonel of the Army Air Corps.

His mother ran a ski chalet company in the French town of Méribel.

In 2019, James spoke openly about how his father needed a kidney transplant, with the music video for his song 'Monsters' showing his emotions about wanting to help his ailing dad.