Gabrielle is back! Listen to her first new song in 11 years
26 April 2018, 11:07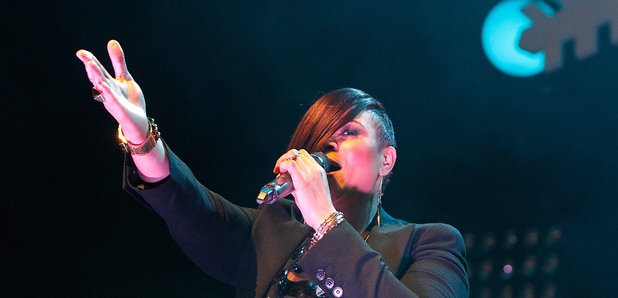 It's been over a decade since we last heard from Gabrielle, but she's back!
The 'Rise' singer has unveiled her brand new song 'Show Me', which will feature on her upcoming album Under My Skin.
Listen to 'Show Me' below:
Under My Skin is Gabrielle's first album in 11 years, and will be released on August 17.
The 48-year-old singer has teamed up with Grammy-nominated producer Steve Chrisanthou - who also co-wrote Corinne Bailey Rae's 'Put Your Records On' and has worked with Paloma Faith, Will Young and Michael Bolton - to produce the new song.
She said: "When Steve first played me the music to 'Show Me', I knew I had to write to it. It excited and inspired me. I feel like it's me, it's classic Gabrielle and I love it."
Since her 2007 album Always, Gabrielle featured on Naughty Boy's song 'Hollywood', and the producer also re-worked 'Dreams' for Gabrielle's compilation album Now and Always: 20 Years of Dreaming in 2013.
'Under My Skin' also marks 25 years since the release of her number one classic 'Dreams'. Watch the video for the tune below: