Watch Gary Barlow give emotional Manchester attack speech at the Brit Awards
22 February 2018, 00:15 | Updated: 22 February 2018, 00:32
Gary Barlow led emotional tributes to the victims of the Manchester Arena bombing at the 2018 Brit Awards tonight.
The Take That frontman introduced Liam Gallagher as a last-minute replacement for Ariana Grande, who was originally expected to perform in honour of the 22 people killed at her gig last year.
Barlow delivered a moving message, saying: "May 22, 2017 will always be remembered for the saddest of reasons. That night, 14,000 people were having a wonderful time, watching Ariana Grande perform at the Manchester Arena.
"These innocent, beautiful, music-loving people were blissfully unaware that in just a few moments, their lives would change forever. A horrific terrorist attack took place, stealing the lives, dreams and futures of 22 people while injuring and maiming hundreds of others.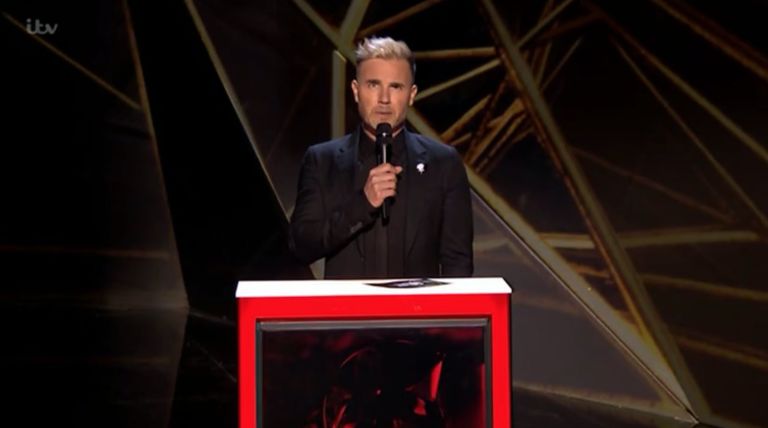 "Lives changed irreparably, forever. Weeks later, Ariana returned to the city to host the One Love Manchester concert, helping the families and the survivors of victims of the tragedy. It was an event that epitomised the human spirit, an event that showed hate will never win and fear will never divide us."
Liam Gallagher then appeared on stage with a rousing performance of Oasis classic 'Live Forever', a song which he also sang with Coldplay at the One Love Manchester event last summer.