Gloria Estefan facts: What are her biggest songs, how old is she and who is her husband?
29 May 2019, 13:27 | Updated: 29 May 2019, 13:31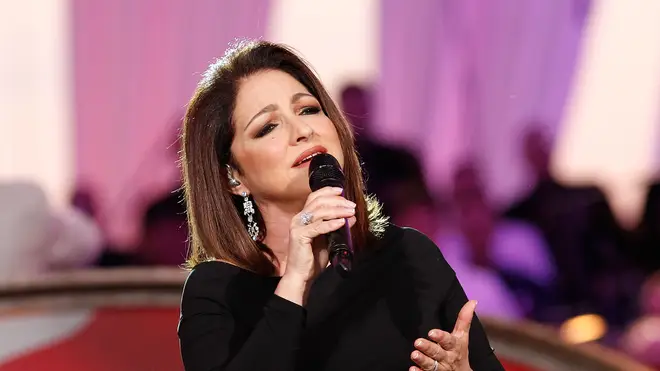 Gloria Estefan is one of the most popular Latin pop singers of all time.
From her time with the Miami Sound Machine to her hugely successful solo career, she has sold a huge 115 million records worldwide to date.
Perhaps not as famous outside the Americas, here is your handy guide to the legendary singer, in time for the West End debut of her own musical On Your Feet:
Gloria Estefan songs: What are her biggest hits?

Gloria Estefan - Dr. Beat

From the late 1970s to 1989, Gloria was the lead singer of the Latin pop collective the Miami Sound Machine.

The group scored several hits, particularly with 1985 'Conga', which became her signature song. In 1988, she and the band got their first US number one hit for the song 'Anything for You'.

Other MSM hits include 'Dr Beat' and 'I Need a Man'.

Gloria Estefan - Can't Stay Away From You

By the mid-to-late 1980s, Gloria started taking top billing on MSM songs, and in 1989 she went solo.

Among her most famous songs include 'The Rhythm is Gonna Get You', 'Can't Stay Away from You', '1-2-3', 'Don't Wanna Lose You', 'Coming Out of the Dark', and 'Turn the Beat Around'.

Gloria Estefan age: How old is she?

Gloria Estefan was born on September 1, 1957. She celebrated her 61st birthday in 2018.

She was born Gloria María Milagrosa Fajardo into a middle-class family in Havana, Cuba, to parents José Fajardo (1933–1980) and Gloria García (1930–2017).

Her maternal grandparents were Spanish immigrants, and her maternal grandfather, Leonardo García, immigrated to Cuba from Spain, where he married Gloria's grandmother, Consuelo Perez, who was originally from Logroño, Spain.

Gloria Estefan husband and children: How big is her family?

Gloria and Emilio Estefan. Picture: Getty

Gloria Estefan started dating the Miami Sound Machine's band leader, Emilio Estefan, in 1976.

As she later said, "he was my first and only boyfriend."

They married on September 2, 1978 and have a son, Nayib (born 1980), and a daughter, Emily (born 1994).