Gregory Porter facts: Singer's age, wife, height and why he always wears a hat revealed
10 March 2022, 17:16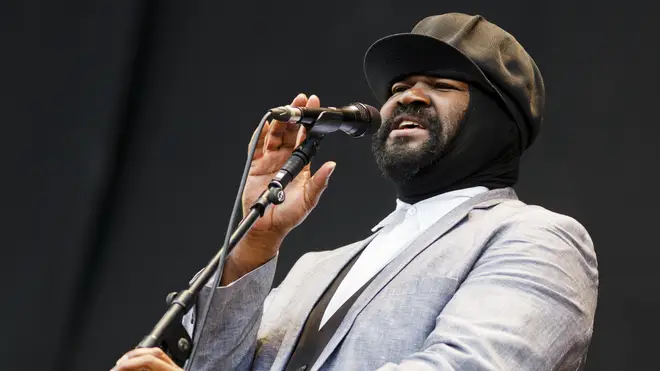 Gregory Porter is one of the finest soul singers of the past decade.
Gregory Porter is an American singer, songwriter and actor.
He has twice won the Grammy Award for Best Jazz Vocal Album - in 2014 and again in 2017.
Here are all the big facts about the hugely talented artist:
Why does Gregory Porter always wear a hat?

Gregory Porter with his first Grammy in 2014. Picture: Getty

For all of his public appearances, Gregory wears a flat cap - a Kangol Summer Spitfire - with a modified strap that covers his ears and chin.

He has spoken about its use as a kind of security blanket, and refers to it as his "jazz hat".

Speaking to Jazz Weekly, the interviewer asked "What's with the weird and wonderful hat?". Gregory replied: "I've had some surgery on my skin, so this has been my look for a little while and will continue to be for a while longer. People recognise me by it now. It is what it is."

He also told the BBC that he wants to be "less about my hat and more about my heart and my sound".

Speaking to The Independent about his hat, he said: "I get recognised for the hat in airports. In the UK, they know me quite well but they don't give me a free pass, I get fully checked and secured.

"There has been a time or two when I have been asked to sing to let them know it's really me. When a person in uniform asks you to do something you are conditioned to do it."

How old is Gregory Porter and where is he from?

Gregory Porter - Hey Laura (Official Music Video)

Gregory Porter was born in Sacramento, and was raised in Bakersfield, California.

However, he has seen more chart success in the UK, and often tours there. He told the BBC: "I think the UK audience has a real connection to soulfully expressive music, maybe that came out of the 1950s, '60s and '70s and they perhaps hear that retro sound in my approach."

Gregory was born on November 4, 1971.

He celebrated his 50th birthday in 2021.

Who were Gregory Porter's parents and how big is his family?

Gregory Porter has seven siblings.

His mother, Ruth, was a minister, and encouraged him to sing in church at an early age. His father, Rufus, was mostly absent from his life.

Gregory said: "Everybody had some issues with their father, even if he was in the house. He may have been emotionally absent. My father was just straight-up absent. I hung out with him just a few days in my life. And it wasn't a long time. He just didn't seem to be completely interested in being there. Maybe he was, I don't know."

When he was aged 21, Gregory's mother died of cancer, but only after she pleaded him from her deathbed: "Sing, baby, sing!"

Is Gregory Porter married?

Gregory Porter and wife Victoria and son Demyan in 2017. Picture: Getty

Gregory Porter is married to partner Victoria.

The couple have two sons together: Demyan and Lev.

How tall is Gregory Porter?

Gregory Porter stands at around 6ft 2 ¾ (189.9 cm).

He almost became an American Football player. Gregory was a 1989 graduate of Highland High School, and he received a "full-ride" (including tuition, books, medical coverage, and living expenses) athletic scholarship as a football lineman to San Diego State University.

However, a shoulder injury during his junior year ended his football career early.