Where is 'Who's Leaving Who?' singer Hazell Dean now?
23 July 2019, 17:44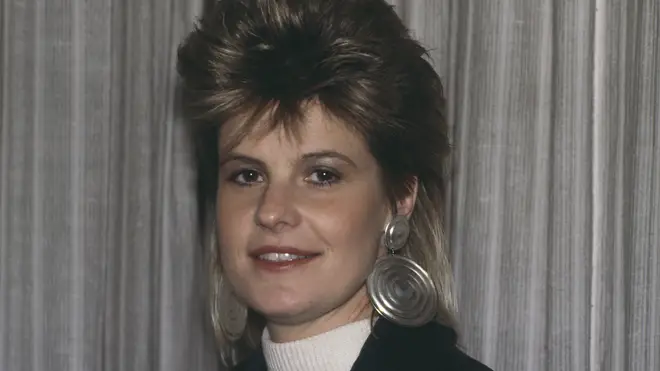 Hazell Dean scored several hits in the late 1980s with her brand of Hi-NRG pop/dance tracks.
But what is she up to over 30 years later and what are her biggest hits?
Who is Hazell Dean and what is she best known for?

Hazell Dean - Who's Leaving Who (HQ)

Hazell Dean is an English dance-pop singer, who found success in the 1980s as a popular Hi-NRG artist.

She is best known for her top 10 UK hits 'Searchin' (I Gotta Find a Man)', 'Whatever I Do (Wherever I Go)' and 'Who's Leaving Who'.

She has since also worked as a songwriter and producer for other artists.

Her final top 10 hit was 1989's 'Turn it Into Love'. She provided backing vocals for Samantha Janus in 1991's Eurovision Song Contest.

Hazell Dean "Whatever I Do (Wherever I Go)" (WWF-Club 1984)

Hazell Dean age: How old is she?

Hazell was born on October 27, 1952. She celebrated her 66th birthday in 2018.

She was born in Chelmsford, Essex, and started her music career in the mid-1970s. It wasn't until the next decade that she found success as a club performer and working on the gay scene with her brand of Hi-NRG music.

Is Hazell Dean married and does she have children?

Hazell welcomed her first child, daughter Stevie, in December 2004.

Where is Hazell Dean now?

Hazell Dean performing in 2018. Picture: Getty

In 2013, Hazell released the album In The Name Of....

The year before, she performed at the Stock/Aitken/Waterman Hit Factory Live reunion concert at London's O2 Arena, alongside many other former SAW acts.

Two years later, she released the album Nightlife, and she continues to perform live and often records with various producers, unveiling tracks on her official website.