Sam Smith unveils incredible cover of Donna Summer's 'I Feel Love' - listen
1 November 2019, 16:56 | Updated: 28 December 2021, 14:52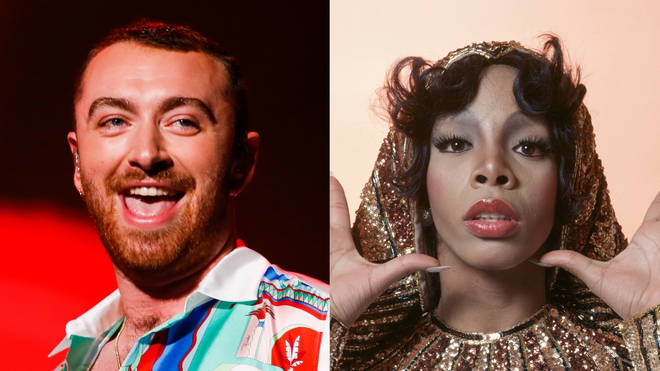 Sam Smith has surprised everyone by putting out a cover of one of the greatest disco songs of all time.
Sam has unveiled a new verison of Donna Summer's 'I Feel Love', updating the track but keeping its iconic electronica and disco roots.
Produced by Disclosure's Guy Lawrence, Sam's new version will be featured in Target's upcoming Christmas campaign.
Listen to the new version below:
"As a queer person, 'I Feel Love' has followed me to every dance floor in every queer space from the minute I started clubbing," Sam wrote on Twitter.
"This song to me is an anthem of our community and it was an honour and most importantly so much fun to have a go at it."
They added: "Highest song I've ever f*****g sang. But a joy. I hope you all like it."
Earlier this year, Sam Smith released the song 'How Do You Sleep?', alongside a dance-heavy music video directed by Grant Singer.
Their last album, The Thrill of it All, came out in 2017, with fans hoping that these one-off tracks may be leading up to a brad new release.