Who is Jack Savoretti? Singer-songwriter's albums, tour, wife, age and more facts
22 March 2019, 14:46 | Updated: 22 March 2019, 14:51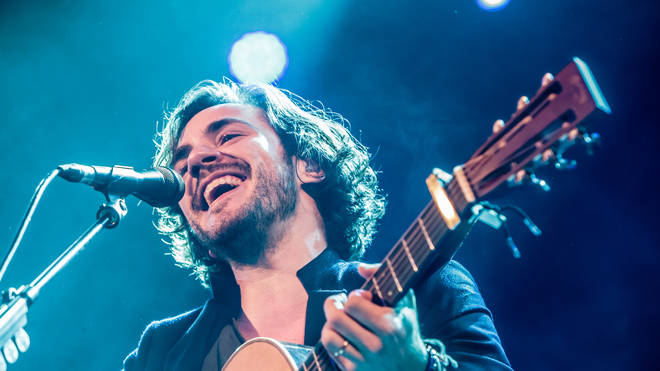 Jack Savoretti is one of the most exciting singer-songwriters around right now.
The talented artist is back with a new album Singing to Strangers in 2019, and here's all the important facts you need to know about him:
Who is Jack Savoretti and where is he from?

Jack Savoretti is an English solo acoustic singer of Italian descent.

Born on October 10, 1983, he celebrated his 35th birthday in 2018. His father is Italian, while his mother is half-German, half-Polish, and he grew up in London before moving to Lugano, a Swiss city near the Italian border.

Moving around Europe as a child, he ended up at The American School In Switzerland.

Jack Savoretti albums: How many has he released?

Jack Savoretti's first album Between the Minds was released in 2007, and he has since recorded five more.

His songs have featured in various movies and TV shows, including One Tree Hill, Grey's Anatomy, and The Vampire Diaries among others.

In 2018, he duetted with Kylie Minogue on the song 'Music's Too Sad Without You', on her album Golden.

For his latest album Singing to Strangers, Jack co-wrote a track with Bob Dylan, titled 'Touchy Situation'.

Jack Savoretti tour: Is he on the road in 2019?

Jack is going on a European tour in 2019, including several shows in the UK this summer.

Catch a current list of his tour shows on his official website.

Jack Savoretti wife: Is he married?

Jack Savoretti and wife Jemma Powell.

Picture: Getty

Jack is married to British actress Jemma Powell, and they have two children together.

Jemma has appeared in movies including Alice in Wonderland and the Doctor Who drama An Adventure in Space and Time.