Janet Jackson leaves a superfan speechless in heartwarming video
13 August 2019, 12:07 | Updated: 15 August 2019, 13:45
Janet Jackson surprised a superfan in a special video that has taken the internet by storm.
The viral video sees a heartwarming moment between the 53-year-old singer and one of her biggest fans.
Back in June, KB Strawder Jr and his brother surprised their father with tickets to see the singer in Las Vegas as part of her Metamorphosis residency at the MGM Hotel.
Posting his reaction online, Strawder Jr.'s father can be seen to excitedly leap up and run around the room.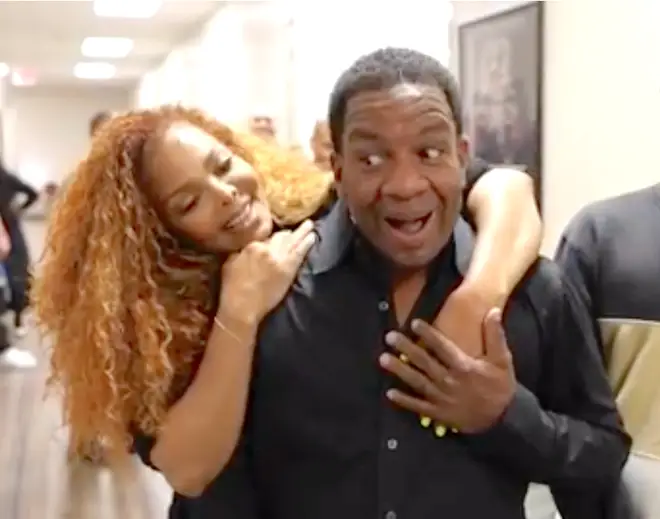 After the video amassed thousands of views, the father was asked to be interviewed about his love for the pop icon backstage after the show.
As he gushed the show and seeing Janet in the flesh, the star crept up behind him to listen in, before putting her arms around him.
After hearing enough of him praising her, Jackson says: "That's really sweet. I'm glad to hear that."
Open-mouthed, the fan froze before turning around to hug Janet and revealing he didn't know what to say.
The video of the pair meeting has received 7.3 million views on Twitter, with the post captioned: "Remember my dads reaction on Father's Day to him finding out he was going to see @JanetJackson show in Las Vegas?....well we went to the show and there was one more surprise."
Janet retweeted the video, posting her own version to Instagram.