Jennifer Hudson facts: The Voice star's husband, children and weight loss revealed
22 February 2019, 18:31 | Updated: 28 February 2019, 15:41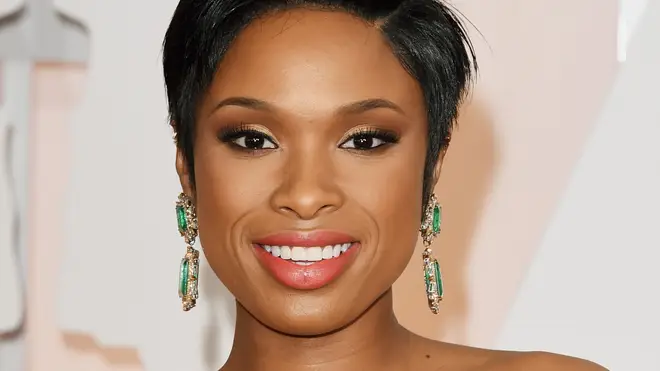 Jennifer Hudson is one of the most successful stars to have found fame via reality TV.
The former American Idol contestant has gone on to become an Oscar-winner, and will next appear at the 2019 Academy Awards to sing 'I'll Fight' from the documentary RGB.
Here are all the important facts about Jennifer that every fan should know:
Who is Jennifer Hudson?

Jennifer Hudson - Spotlight

Jennifer Hudson is an American singer and actress. She found fame in 2004 as a finalist on the third season of American Idol, but only finished seventh.

She made her film debut as Effie White in Dreamgirls in 2006, for which she won an Academy Award, a Golden Globe Award, a BAFTA Award, and a Screen Actors Guild Award for Best Supporting Actress.

She has also appeared in Sex and the City, The Secret Life of Bees and Black Nativity. In 2015, she made her Broadway debut in The Color Purple.

Since 2017, she has also been a coach on both the UK and US versions of The Voice.

Jennifer will next play Aretha Franklin in a movie about the Queen of Soul's life.

Jennifer Hudson age: How old is she?

Jennifer was born on September 12, 1981. She celebrated her 37th birthday in 2018.

She was born in Chicago, Illinois, and is the third and youngest child of Darnell Donerson and Samuel Simpson.

What happened to Jennifer Hudson's family?

Jennifer Hudson and her mother Darnell. Picture: Getty

On October 24, 2008, Hudson's 57-year-old mother Darnell Donerson and 29-year-old brother Jason were shot and killed inside the Chicago home Donerson shared with Hudson's older sister, Julia. Her 7-year-old nephew, Julian King, was also killed.

Police charged William Balfour, Julia's estranged 27-year-old husband, with three counts of first-degree murder and one count of home invasion.

Hudson's family created The Hudson-King Foundation for Families of Slain Victims, in honour of the three victims. She and her sister created the Julian D King Gift Foundation in honour of her nephew. It provides Christmas presents and school supplies to families in need in Chicago.

Jennifer Hudson family: Is she married and does she have kids?

David Otunga, Jennifer Hudson and son David Otunga Jr in 2016. Picture: Getty

Jennifer Hudson began dating James Payton in 1999, when she was 18, but they separated in late 2007.

She met David Otunga, a professional wrestler in the WWE and a Harvard Law graduate, and they became engaged in September 2008. In 2009, she gave birth to her first child, her son David Daniel Otunga, Jr.

However, in November 2017, Hudson and Otunga had split up.

Jennifer Hudson weight loss: How did she achieve it?

Jennifer Hudson in her American Idol days. Picture: Getty

Jennifer has gone down from a size 16 to a size 6. During a recent interview on Lorraine, she opened up about how she has maintained her 80-pound weight loss over the past seven years.

"I don't really have time to do much [working out], so I really just watch what I eat," she said. "I'm very careful and cautious of what I'm eating, so I just try to pace those meals throughout the day.

"Like, okay, eat here, don't eat here. When it's early in the morning, I say, okay, I would've been asleep ... so I'm not going to eat. I'm very conscious of what I put in my body."

She added: "I throw the pancakes across the room! I don't let the food intimidate me. If it's too much, I just get rid of it ... And I make sure I know what it is. It's all about portions for the most part. I don't work out a lot, but I do like to be active."

Jennifer Hudson songs: What are her biggest hits?

Jennifer Hudson - And I Am Telling You I'm Not Going

Jennifer famously sang 'And I Am Telling You I'm Not Going' from the movie Dreamgirls.

Her biggest solo hit was 'Spotlight' from her self-titled 2008 album. Her other songs include 'If This Isn't Love', 'Where You At' and 'I Remember Me'.