Joan Armatrading facts: Singer's age, partner, songs and new album revealed
4 June 2021, 14:08 | Updated: 8 February 2022, 16:53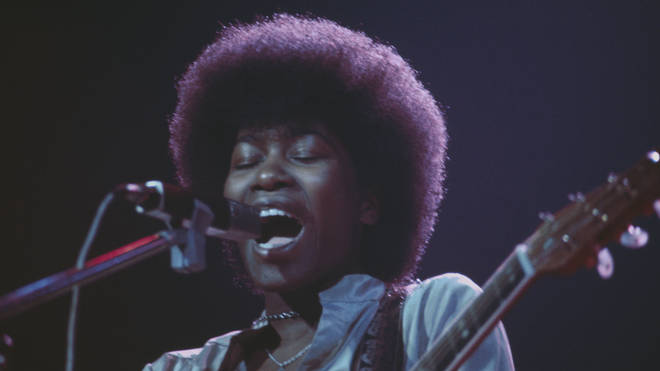 Joan Armatrading is one of the most hard-working singer-songwriters of her generation, having released 19 albums in nearly 50 years.
Famous for her reclusive nature, little is known about Joan's private life, as she prefers her music to do the talking for her.
She is the subject of a new documentary titled Me, Myself, I, covering her childhood in Birmingham, involvement in the musical Hair, and her musical partnership with songwriter Pam Nestor among other topics.
But what is Joan Armatrading up to now and what are her biggest songs? Here's all the important info you need:
Who is Joan Armatrading?

Joan Armatrading is a British singer-songwriter and guitarist.

She has been nominated for three Grammy Awards, twice for BRIT Awards as Best Female Artist, and won an Ivor Novello Award for Outstanding Contemporary Song Collection in 1996.

How old is Joan Armatrading and where did she grow up?

Joan Armatrading in 2018. Picture: Getty

Joan Armatrading was born on December 9, 1950. She celebrated her 70th birthday in 2020.

She was the third of six children, and was born in the town of Basseterre on the Caribbean island of Saint Kitts.

Her father was a carpenter and her mother a housewife. When she was three, her family moved to Birmingham in England, but sent Joan to live with her grandmother on the Caribbean island of Antigua. When she was seven, she joined her parents in the UK.

Her father was in a band as a youngster, but forbade his children from touching his guitar. She began writing songs aged 14, and taught herself how to play the guitar.

She left school at 15 to support her family, but lost her first job as a typist after taking her guitar to work and practicing during breaks.

What are her biggest songs?

Among her biggest hits include:

- 'Love and Affection'

- 'Down to Zero'

- 'Me Myself I'

- 'Drop the Pilot'

- 'No Love'

When is Joan Armatrading's new album released?

In 2021, Joan announced plans to release her latest album, Consequences, on June 18.

She has released a couple of tracks, including its lead single 'Already There'.

Is Joan Armatrading married?

Joan is known to give little away about her private life, and is reluctant to discuss anything outside her music in interviews.

She told the Telegraph: "People who like my music have a legitimate interest in me, but I need to retain some privacy, not to be telling people what's going on, or what I feel. When you go home, the reason it's beautiful is because it's personal to you and the people you want to include in it."

In 2011, it was reported that she and girlfriend Maggie Butler entered into a civil partnership. Butler had designed the artwork for her 1979 album Steppin' Out.