Celine Dion leads tributes to Johnny Hallyday, who has died aged 74
6 December 2017, 09:49 | Updated: 21 February 2018, 17:12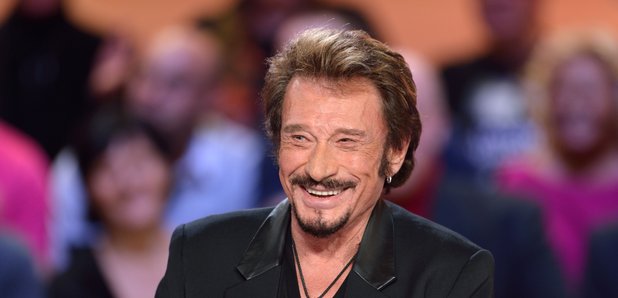 One of France's best known and most successful singers, Johnny Hallyday, has died at the age of 74.
The singer sold around 100 million records, and was known as the 'French Elvis' and simply 'Our Johnny' by the French. He died after a battle with lung cancer.
He was made a Chevalier of the Legion D'Honneur by President Jacques Chirac in 1997.
In a statement, his wife Laeticia said: "I write these words without believing them. But yet, it's true. My man is no longer with us. He left us tonight as he lived his whole life, with courage and dignity."
Among the many tributes to Hallyday came from French President Emmanuel Macron, who referenced the title of a recent tribute album by saying: "There is a little bit of Johnny in all of us."
"Across generations, he carved himself into the lives of French people," he added. "He charmed them through the generosity you saw in his concerts: so epic, so intimate, in huge venues, in small spots."
Celine Dion led the tributes from the entertainment world, describing him as "a legend of showbusiness", while Lenny Kravitz posted photos of himself with the late singer:
Farewell Dear @JohnnySjh. Your friendship, sweetness and support are imprinted in my heart. It is an honor to have known you and to have spent time with you and your beautiful family. Your soul is pure Rock and Roll. Repose en paix. : @candyTman pic.twitter.com/1ZAFUewHlo

— Lenny Kravitz (@LennyKravitz) December 6, 2017
Despite his huge success in France, he failed to crack the English-speaking market. The USA Today newspaper previously described him as "the greatest rock star you never heard of".