Johnny Mathis facts: Singer's age, Christmas songs, partner and more revealed
22 April 2021, 16:18 | Updated: 8 February 2022, 16:59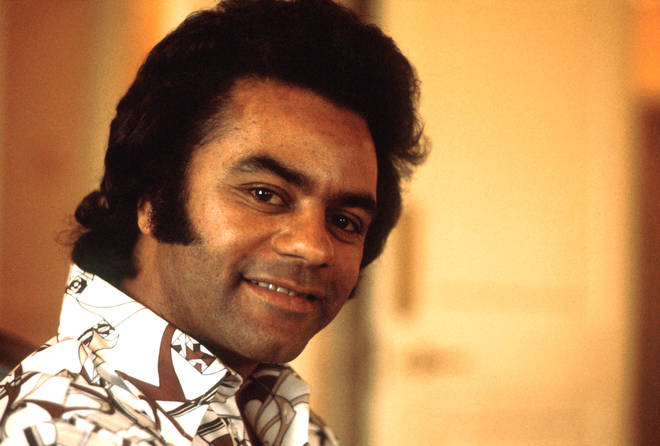 Johnny Mathis is one of the most successful singers of his generation.
In the UK, he became synonymous with Christmas with his 1976 number one 'When a Child is Born', but what is he doing now?
Here's all the important facts about the American singer:
Who is Johnny Mathis?

Johnny Mathis is an American singer, who started his career with singles of standard and easy listening music.

He is thought to have sold over 360 million records, making him the third biggest selling artist of the 20th Century.

He also received the Grammy Lifetime Achievement Award, and has been inducted into the Grammy Hall of Fame for three separate recordings.

How old is Johnny Mathis and where is he from?

Johnny Mathis in 2018. Picture: Getty

Johnny Mathis was born on September 30th, 1935. He celebrated his 85th birthday in 2020.

He was born in Gilmer, Texas and is the fourth of seven children of Clem Mathis and Mildred Boyd. He is from Brazilian and Spanish origins.

His father had worked in vaudeville, and after seeing his son's talent, bought an old piano for $25 ($348 in 2017 dollars) and encouraged him to play.

He could have been an athlete

Mathis was a star athlete at George Washington High School in San Francisco in his teens.

He was a high jumper and hurdler, and also played on the basketball team. In 1954, he enrolled at San Francisco State College on an athletic scholarship, and intended to become an English teacher and a PE teacher.

Mathis also set a high jump record of 6'-5 1/2". This remains one of the college's top scores, and was jus two inches short of the Olympic record at the time.

Johnny Mathis songs: What are his biggest hits?

Among his biggest hits include: 'Chances Are', 'The Twelfth of Never', 'A Certain Smile', 'Misty', 'Too Much, Too Little, Too Late', and 'When a Child is Born'.

Is Johnny Mathis married?

After decades of speculation regarding his sexuality, Johnny Mathis confirmed that he is gay in 2017.

He told Us Magazine: "I come from San Francisco. It's not unusual to be gay in San Francisco.

"I've had some girlfriends, some boyfriends, just like most people. But I never got married, for instance. I knew that I was gay."