Where is Joss Stone now? The singer's career and rise to fame explained
30 January 2019, 09:09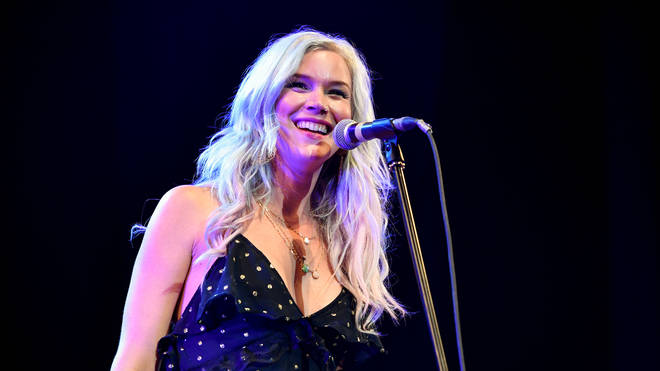 Joss Stone rose to fame with her multi-platinum debut album 'The Soul Sessions' when she was only 16 years old. But what happened after that and when did she drop off our radar?
Upon the debut of her first album The Soul Sessions in 2003, Joss Stone became the youngest British female singer to top the UK Album Chart.
She has since gone on to win two Brit Awards and a Grammy Award for her soulful reggae-infused vocals. Here's everything you need to know about the R&B singer.
Joss Stone's age: how old is she?

Joss Stone.

Picture: Getty Images

The R&B and Soul singer Joss Stone was born on 11 April 1987 in Dover, Kent. She was born under the name Joscelyn Eve Stoker but later changed it to her stage name Joss Stone.

She will celebrate her 32nd birthday this year.

Joss Stone's songs: what music has she released?

Some of Joss Stone's most-loved songs come from her second studio album, Mind Body & Soul.

'Right To Be Wrong', 'Spoiled' and 'Calling it Christmas' were all hits from the album.

Joss Stone is back on James Morrison's new song 'My Love Goes On' - watch the video >

Other popular songs and covers include 'Free Me', 'Super Duper Love', 'L-O-V-E' and '4 and 20'.

Joss Stone albums: her career so far

Stone auditioned for a TV talent show, Star for a Night, at the young age of 13. She sang Aretha Franklin's 'You Make Me Feel Like A Natural Woman' and Whitney Houston's 'It's Not Right but it's Okay'.

This resulted in her being signed by S-Curve Records and releasing her debut album The Soul Sessions in 2003.

The Soul Sessions - Joss Stone.

Picture: EMI

After receiving critical acclaim with The Soul Sessions, Stone recorded her second album Mind Body & Soul which was released in September 2004.

It debuted at No. 1 in the UK and peaked at No. 11 in the US, and she won two BRIT Awards for Best Female Solo Artist and British Urban Act off the back of the album.

On the side of this, Stone also dabbled in TV and film, most notably appearing as Henry VIII's fourth wife Anne of Cleves in the TV series The Tudors.

Mind Body & Soul - Joss Stone.

Picture: Relentless

Her following albums didn't enjoy the same success as the first two. Introducing Joss Stone (2007) didn't follow the previous releases' popularity, and Colour me Free! (2009) was a delayed release.

The Soul Sessions Vol. 2 was released in 2012 and managed to reach the top 10 in the UK and US album chart, the first album to do so since 2004's Mind Body & Soul.

In 2014 Joss released Water for Your Soul, an album she described as 'more eclectic' and with a 'little bit more hip-hop and reggae'.

Where did Joss Stone go: did the star drop off the radar?

Joss Stone attended Prince Harry and Meghan Markle's wedding.

Picture: Getty Images

Stone caused controversy at the 2007 BRIT Awards ceremony while presenting an award for British Male Solo Artist. She spoke in an American accent, a surprise to those who knew her as being born and bred in England, and proceeded to joke about Robbie Williams and Russell Brand attending rehab.

It seems that this negative attention had an after-effect on the popularity of her music. Her next album, Introducing Joss Stone, only reached No. 12 on the UK Albums Chart.

In June 2011 two men were arrested in Devon near Stone's home for plotting to rob and murder the singer. The pair were found guilty and convicted in 2013.

Joss Stone's husband: is she married?

Joss Stone has been linked to a few men in the music industry in the past.

She was previously in a relationship with Beau Dozier, co-writer of the song 'Spoiled', and in a 2016 interview, she revealed that she was in a relationship with music promoter Si Chai for three years.

Currently, however, Joss Stone hasn't confirmed any romance or wedding bells on the horizon.

Joss Stone's Instagram: is she on social media?

Stone is indeed on Instagram, and she shares the odd video of her singing too: