Judie Tzuke, Beverley Craven and Julia Fordham team up for a supergroup tour
6 April 2018, 12:38 | Updated: 6 April 2018, 12:40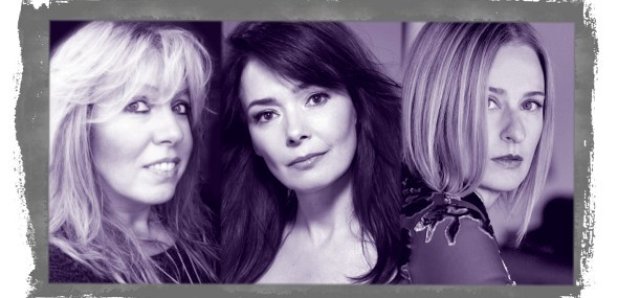 They are three of the UK's most popular female singer-songwriters, and they are now about to head out on tour together for the first time.
Judie Tzuke, Beverley Craven and Julia Fordham will take their 'Woman to Woman' project around the UK and Ireland this November, and will be joined by a five-piece band and a 20-piece orchestra at select shows.
The trio will perform together on a 17-date tour, which will feature a combination of their classic hits and brand new songs.
Ahead of the tour, the group have released a new song - titled 'Safe' - which is particularly poignant following Judie and Beverley's recent battles with cancer.
Watch the video for the song below:
Judie Tzuke had an international hit with her 1979 track 'Stay With Me Til Dawn', and she has scored seven top 40 albums throughout her career. She has been touring ever since, including supporting Elton John and performing at Glastonbury.
Julia Fordham started her career as a backing singer for the likes of Kim Wilde and Mari Wilson in the 1980s, and later broke through as a solo artist in 1988 with her track 'Happy Ever After'. She has achieved four top 40 albums and has collaborated with various artists including Michael McDonald.
Beverley Craven scored a huge hit in 1990 with her ballad 'Promise Me', and sold over a million copies of her debut album. She has recorded five albums since then. She said of the project: "To be touring as a trio is quite simply a dream come true!
"We are all huge fans of each other's work so to be able to come together is something special. Woman To Woman is a celebration of live music and sisterhood. The tour will be full of passion and performed from the heart! We cannot wait to share a stage together, create beautiful vocal harmonies with each other and collaborate on some exciting new material."
Tickets for the tour can be found here.