Watch Kenny Rogers and Dolly Parton sing 'Islands in the Stream' at his final concert
26 October 2017, 12:21 | Updated: 2 November 2017, 15:29
After a hugely successful career, Kenny Rogers has said goodbye to his many fans in style.
The 79-year-old country singer staged a special concert last night in Nashville, titled 'All in for the Gambler: Kenny Rogers' Farewell Concert Celebration'. It will be his final live performance before his retirement.
The highlight of the evening was his reunion with old pal Dolly Parton, giving fans the chance to see the duo perform 'Islands in the Stream' one last time. It had been 12 years since they last sang on stage together:
The pair reminisced about their friendship before the classic tune, and they also sang the 2013 single 'You Can't Make Old Friends', before Dolly surprised him with a rendition of her song 'I Will Always Love You'.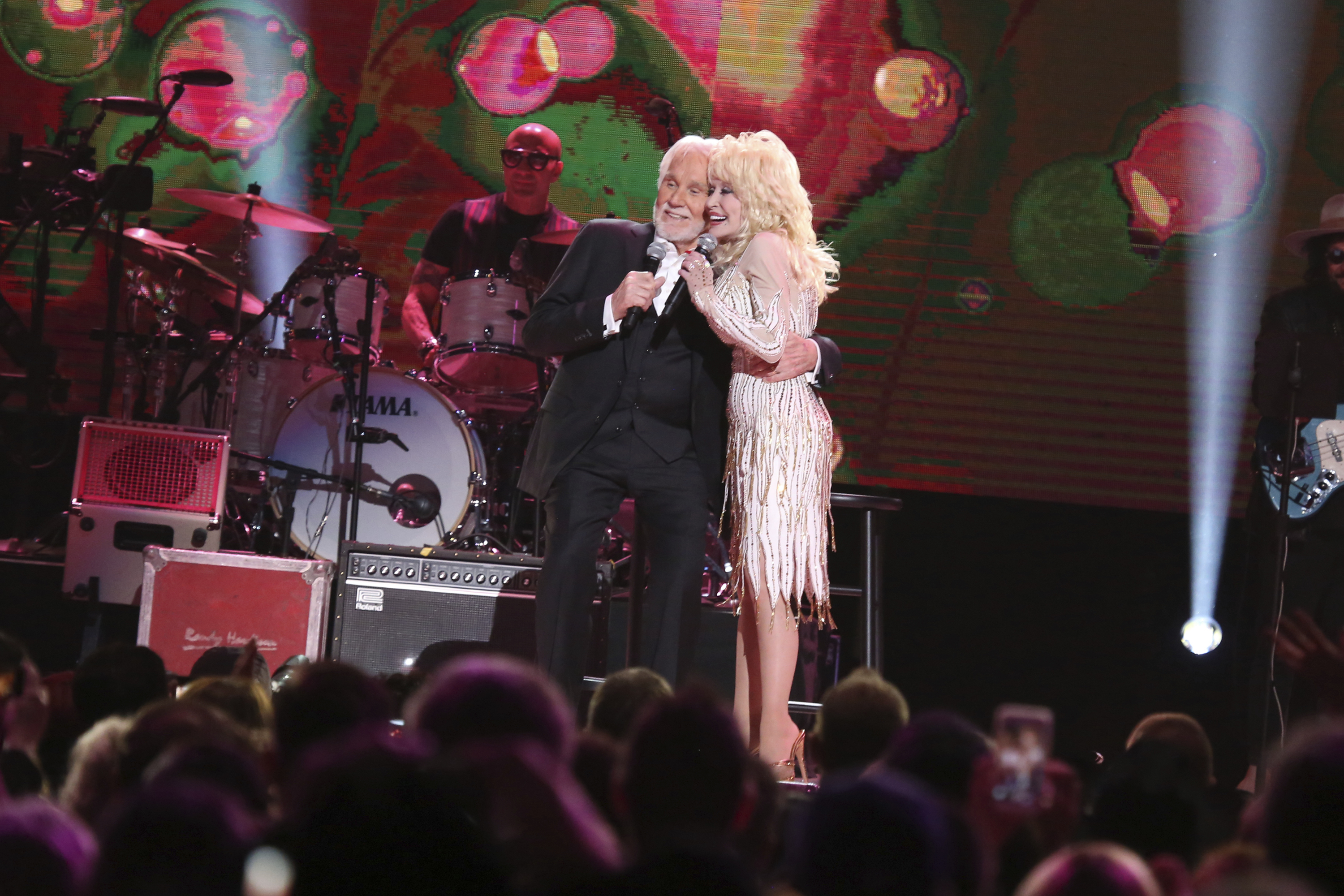 There were also special appearances from country artists Little Big Town, Kris Kristofferson, Jamey Johnson, Elle King, Alison Krauss, as well as the likes of Lionel Richie, Idina Menzel, The Judds, and The Flaming Lips.
The show was recorded at Nashville's Bridgestone Arena, and will be broadcast in the States at a later date, so we're looking forward to seeing the whole thing soon!
Thank you for an amazing career, Kenny!