Kimberley Walsh teases new Sleepless in Seattle musical as theatre world begins returning - video
8 July 2020, 17:32 | Updated: 9 July 2020, 11:35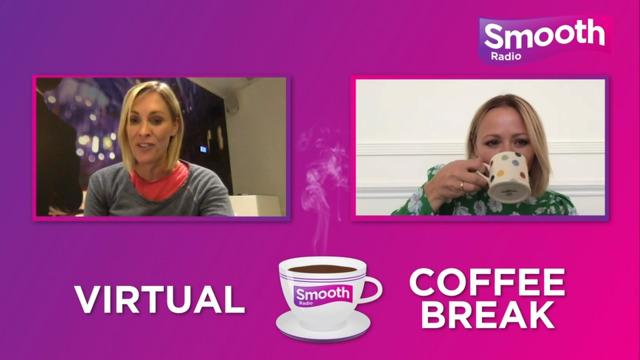 Kimberley Walsh looks ahead to socially-distanced Sleepless musical
In Smooth's latest Virtual Coffee Break interview, Jenni Falconer caught up with Kimberley Walsh about her upcoming stage musical Sleepless, and the challenges brought on from lockdown.
Earlier this year, former Girls Aloud star Kimberley Walsh and Strictly champion Jay McGuiness were getting ready to star in a new musical version of Sleepless in Seattle.
However, like all other theatre shows, the curtain was brought down before it even began, as the coronavirus pandemic and the subsequent lockdown put a stop to any gatherings.
Thankfully, fans will be able to get their first look at Sleepless, as the new show will return with a socially-distanced production in August at the Troubadour Wembley Park Theatre in London.
Kimberley caught up with good friend Jenni Falconer about the show, and the work behind-the-scenes to get it up and running.
Watch the full interview above.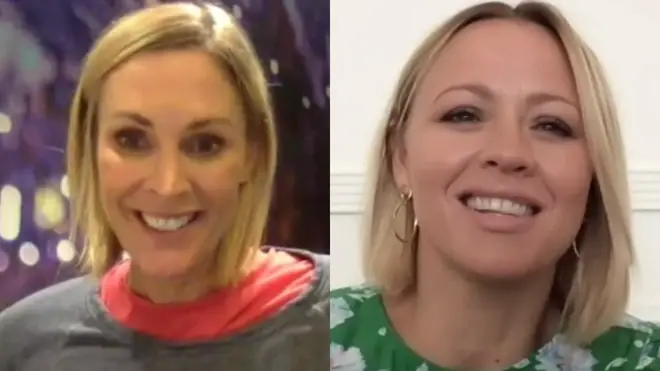 Speaking about the theatre industry as a whole, Kimberley told Jenni: "I think it's a really worrying time. It's an awful time, actually, for actors, everybody involved. Because they can't do anything else. They're just waiting like sitting ducks, really. They're just waiting to hear some good news.
"I think the fortunate thing for us is that we're in a new theatre. We're in a modern theatre. We're at the Wembley Park Troubadour. So it's a massive space with a big bar area, a big outside waiting area, and 20-odd toilets.
"It's all these little things that make a huge difference, to be able to put their social distancing things in place. So we've been lucky, I guess, in that respect.
"But hopefully, if we can pave the way in our theatre, and show that you can put a show on safely and protect audiences, then it might give other companies and other producers the confidence to move forward with theirs."
Kimberley pointed out that Sleepless is benefitted in the age of socially distancing due to the fact that, like the original movie starring Tom Hanks and Meg Ryan, the two main characters don't actually meet each other for the majority of the film, and don't even kiss.
Sleepless: A Musical Romance | Cast Rehearsal
"Thankfully, you know, if you know the movie, the two leads don't actually meet until the final scene," she explained. "And they meet at the top of the Empire State Building. They never kiss. They never really get to kiss. They don't even hug each other. So it works pretty well for our show, to be honest!
"There's a lot of other shows where you just couldn't physically ever do it, unless you agreed to socially bubble with every member of the cast. So I think it would just add to the anticipation of the audience willing us to get together, and then we finally meet, and then we can't get closer than a metre or two metres or whatever it may be at that time.
"It's challenging, of course. But our show is quite unique in that way. So I think that's why we thought, 'Actually, if anyone can try this, we can'."
Tickets for Sleepless are now available here, and the show will run from August 25.